RC50 / ZL50 with CE
Chinese Wheel Loaders Manufacturers
RC50 / ZL50 wheel loader - Engine
Basic Dimensions
Model*
Weichai Duetz WD615

Length
7929 mm
312"
Power
158 kW (212 hp)
Width
3024 mm
119"
Speed
2200 rpm
Height
3500 mm
138"
Torque
843 Nm
Ground clearance
534 mm
21"
Fuel consumption
<210 g kw.h
Discharge height
3400 mm
134"
*Optional: Cat and Cummins engine
Wheel base
2920 mm
115"




Wheel tread
2250 mm
89"
Performance
Working weight
16700 kg
36818 lb
Additional Specifications
Loading weight
5000 kg
11023 lb
Turning radius
6201 mm
244"
Bucket volume (standard)
3 m³
Breakout force
155 kn
Driving speed forward
38 km/h
24 mph
Traction force
>150 kn
Driving speed reverse
17 km/h
11 mph
Dischange angle
45°


Delivery time: 20 - 30 days

FOB Qingdao, CHINA

Minimum Order: 1 unit

Guarantee: 12 months
RC50 Wheel Loader with CE - Features & Specifications
The RC50 wheel loader with CE is the largest and most powerful of our loaders. Its unique design based on the ZL50 front end loader and 16700 kg operating weight maximize the vehicle's stability while performing the heaviest of tasks. Its big torque ensures a breakout force of 155 kN and a lifting weight capacity of 5000 kg. This together with its standard bucket of 3 m³ makes the RC50 the ideal machine for performing heavy construction operations, civil works and forestry tasks.

1. Engine - Weichai Deutz WD615 (Cat and Cummins optional)
Weichai Deutz's powerful engine enables the RC50 to carry out the most difficult tasks. Its 158 kW (2200 r/min) engine, powers the RC50's 5000 kg lifting capacity. The Weichai Deutz WD615 67G 3-36 is a turbocharged, 6 cylinder engine with a maximum torque of 843 Nm at 1450 r/min. Its fuel consumption rate is under 210 g/kW h which makes it both an efficient and low consumption engine. We also build the RC50 with Cummins and CAT engines as requested by our customers.

2. Dimensions & Loader Capacity
The RC50 wheel loader has a 7929 mm full length, 3024 mm width, 3500 mm height and 2920 mm wheel base. Its robust structure, powerful engine and large standard bucket allow its operator to carry loads of up to 5000 kg (11023 lb) of weight in a completely safe environment.

3. Controls & Drive System
The RC50 has 2 forward and 1 reverse driving positions with driving speeds of 13.5 km/h, 38 km/h and 17 km/h. Click main 'RC50 Technical Performance Parameters'
4. Photos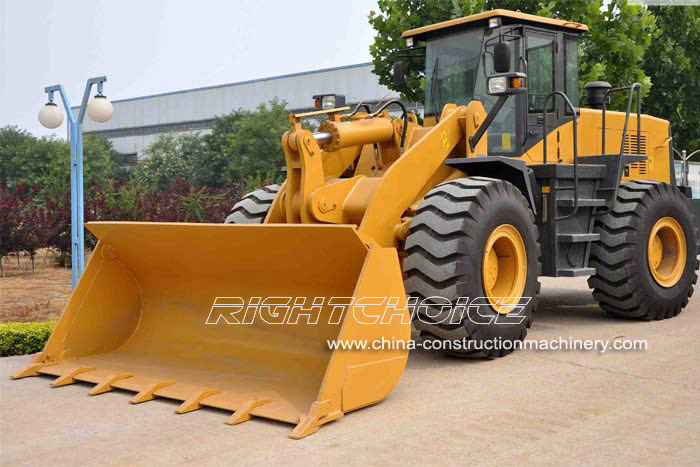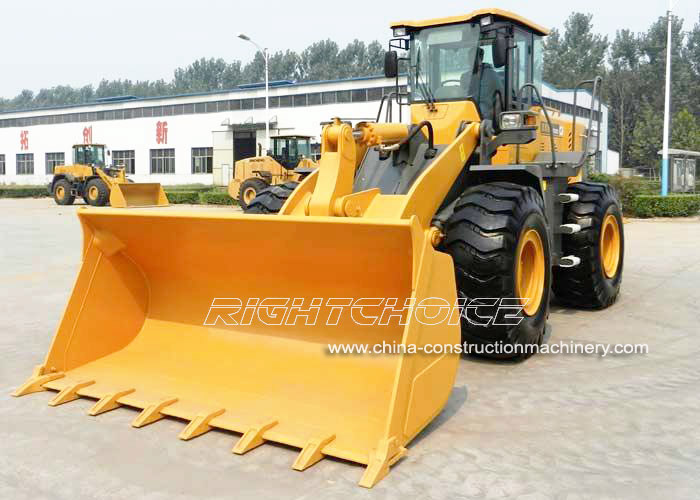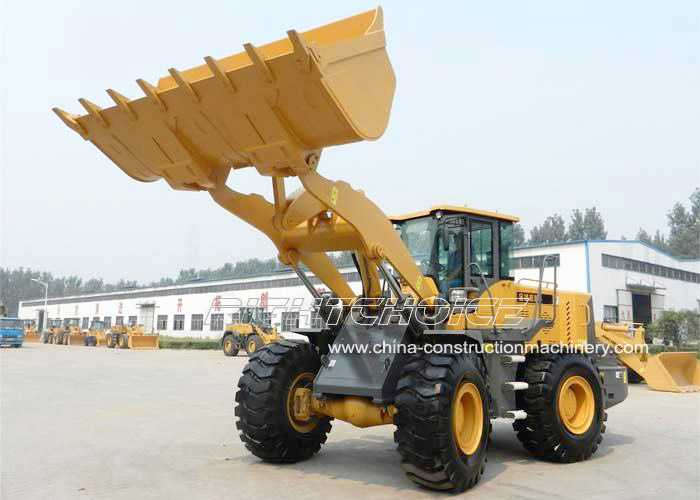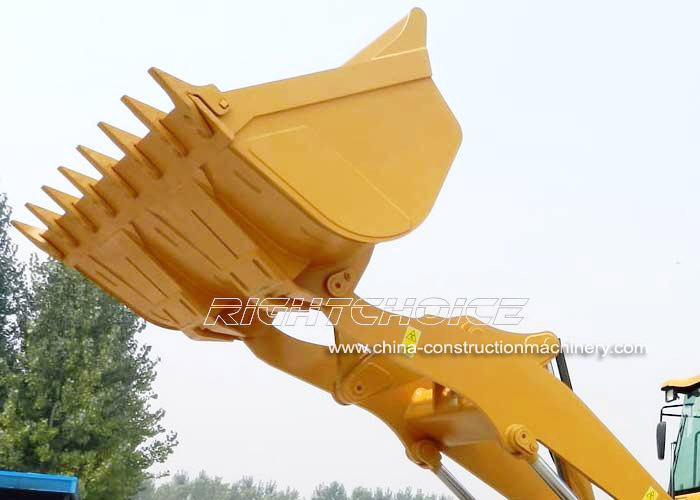 Click for more pictures of RC50 Wheel Loader

For more information on the RC50 / ZL50 wheel loader please feel free to contact us using the below form. We will send you a reply within minutes. You can also send us an inquiry.