China Compact Excavator Manufacturer
Chinese Excavator - C150 with CE

China Compact Excavator Manufacturer - Specifications
Basic Dimensions
Operate weight
14250 kg
31416 lbs
Boom length
4600 mm
181"
Bucket capacity
0.55 m³
Arm length
2520 mm
99"
Engine model
ISUZU
Upper structure width
2490 mm
98"
Engine power
72.7 kW
97.5 hp
Undercarriage width
2495 mm
98"
Swing speed
12.4 rpm
Overall height
2740 mm
108"
Ground pressure
42 Kpa
Overall length for transportation
7723 mm
304"
Travel speed
2.7/5.0 km/h
1.7/3.1 mph
Rear swing radius
2205 mm
87"
Tracking force
126 kn
Ground clearance
440 mm
17"
Gradeability
35° (75%)
Clearance under counter weight
908 mm
36"
Bucket digging force
99.7 kn
Tumbler distance
2930 mm
115"
Arm digging force
80.7 kn
Fuel tank capacity
240 L
Hydraulic tank capacity
175 L
Additional Specifications
Imported KPM swing motor
Working Range
Imported KPM pump / Japan Kawasaki pump
Digging radius
8387 mm
330"
Durable fuel filter and fuel-water separator system
Digging depth
5569 mm
219"
Imported KYB travel motor and multi-circuit valve
Digging height
8659 mm
341"
Strengthened undercarriage
Dumping height
6200 mm
244"
Imported ISUZU engine (Tier 2 emission)
Digging radius at ground
8261 mm
325"
Imported hydraulic system
Vertical digging depth
4500 mm
177"
Delivery time: 20 - 30 days

FOB: Qingdao, CHINA

Guarantee: 12 months
C150 Excavator with CE - Features & Specifications
China Compact Excavator Manufacturer - The C150's unique design, key imported components and low price has made this one of the most demanded 14.2 ton excavators in the market. Its boom, arm, platform and swing system have all been enhanced to perform optimally under the harshest working conditions. Imported components include its KPM swing motor and pump, KYB travel motor, multi-circuit valve and hydraulic system, increasing the C150 excavator's reliability.
Striving to create the best working conditions for the operator, special attention has been paid when designing the cabin's interior. The result is a safe working space that provides the driver with additional leg-space, improved visibility angles and an increase in comfort thanks to its adjustable suspension seat, AC and high quality joystick controls. The advanced display panel plays an important role in improving and aiding the driver in his day to day work.

1. Engine - ISUZU
The C150 compact excavator has a 72.7 kW Isuzu engine. This high efficiency and low fuel consumption engine helps optimize operational costs by reducing fuel costs.

2. Dimensions & Loader Capacity
3. Photos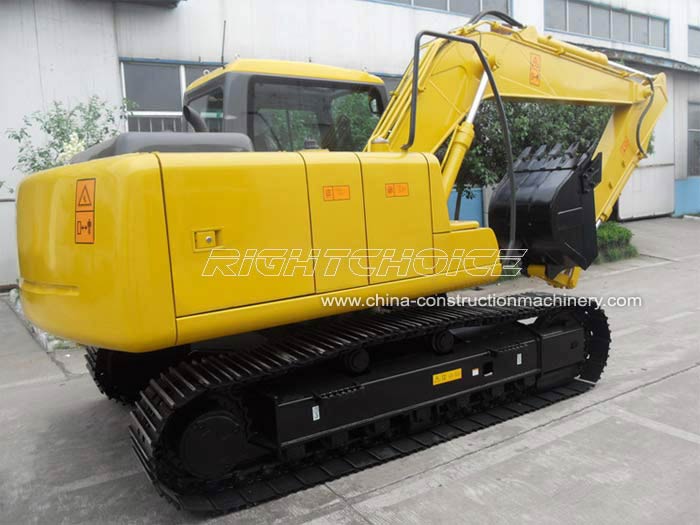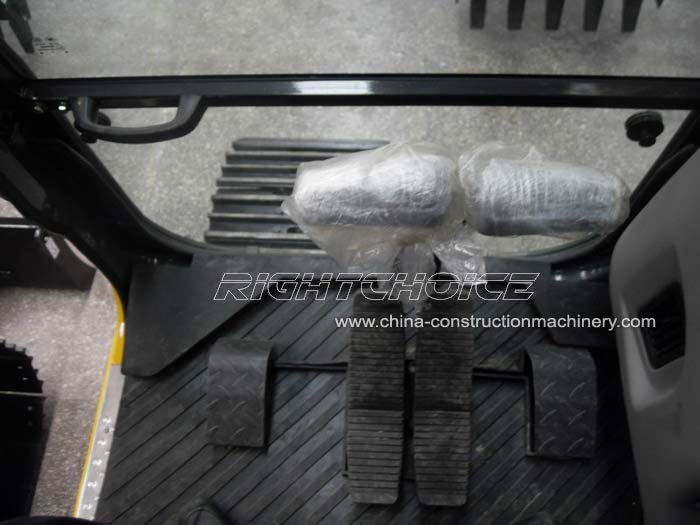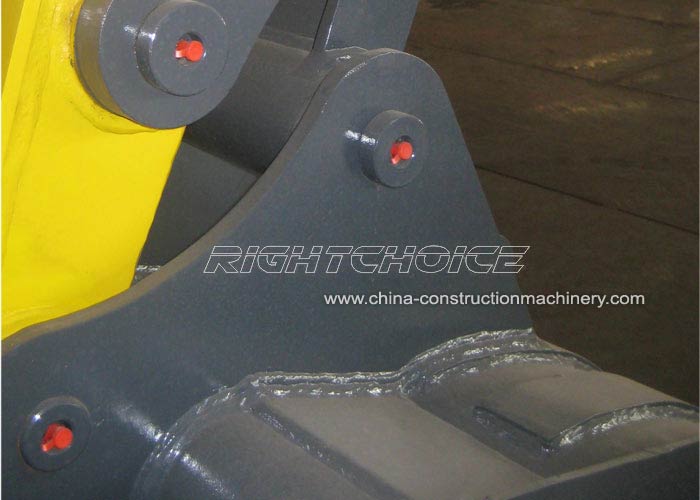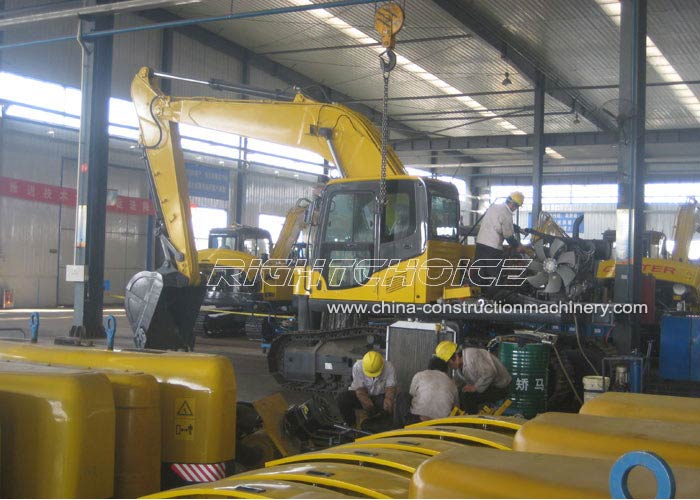 C150 China Compact Excavator Manufacturer - As part of the quality control process all excavators are tested and monitored during 18 hours at the factory before being shipped to customers. This ensures that the users will always receive the equipment in top condition. Please feel free to contact us if you have any questions regarding any of our heavy equipment machinery. You can do so by using the below contact form or by sending us a message.