RC08-COMPACT Wheel Loader
China Manufacturer
RC08-COMPACT Wheel Loader China Manufacturer - Engine
Basic Dimensions
Model
Changchai 385
Length
4350 mm
171.2"
Type
Direct injection, water-cooled, 4 stroke
Width
1600 mm
63.0"
Cylinders
3
Height
2450 mm
96.4"
Starting
Electric Starting Motor
Bucket capacity
0.4 m³
Power
22 kW
30 hp
Dumping height
2400 mm
95"
Speed
2600 rpm
Dumping reach
700 mm
28"
Torque
91 Nm
Wheel base
1680 mm
66.1"
Track base
1170 mm
46.1"
Performance
Operating weight
2500 kg
5511 lbs
Additional Specifications
Lifting weight
800 kg
1764 lbs
Steering system
Articulated hydraulic steering
Sum work device
9 sec
Max. turning angle
35°Ã'±1
Working pump
CBF32
Tyre features
31*15.0-15
Delivery time: 14 days

FOB Qingdao, CHINA

Minimum Order: 1 unit

Guarantee: 12 months
+ Pictures of RC08-COMPACT
RC08-COMPACT Wheel Loader China Manufactured
The RC08-COMPACT (4WD) wheel loader's unique compact design allows it to work in extremely tight spaces. Its 800 kg (1764 lbs) lifting capacity and competitive price has made it the perfect alternative to expensive big brand compact loaders.
The wide range of attachments available for the RC08-COMPACT wheel loader allows it to perform an endless number of tasks. From farm and construction operations to forestry works and snow removal, the RC08-COMPACT will always be your first option.
1. Engine - Changchai 385
Changchai 385 has a 30 hp (22 kW) at 2600 r/min. It is a 3 cylinder engine with an 85 mm (3.35") bore, 95 mm (3.74") stroke and 1.617 L (0.42 gallon) displacement. It has a 91 max torque and weighs 185 kg (408 lbs). Optional: Xinchai 490 engine - 50 hp (37 kW).

2. Dimensions & Loader Capacity
Its 4350 mm (171") length, 1600 mm (63") width and 2450 mm (96") height makes the RC08-COMPACT one of most the most compact loaders manufactured in China.
3. Controls & Drive System
The RC08-COMPACT provides all the comfort and space of the standard RC08 model with additional viewing angles. This compact four-wheel drive wheel loader with hydrostatic transmission system comes with an option of manual or mechanical gear shift, cabin heater and rear view camera. Its ROPS and FOPS allows its operator to work in a totally safe environment.
4. Photos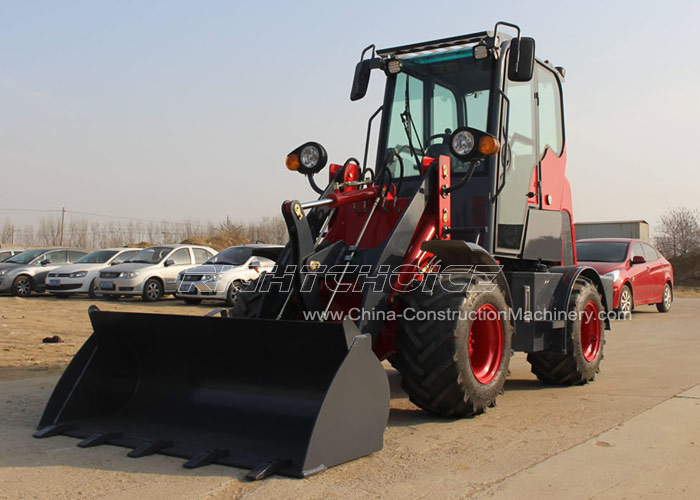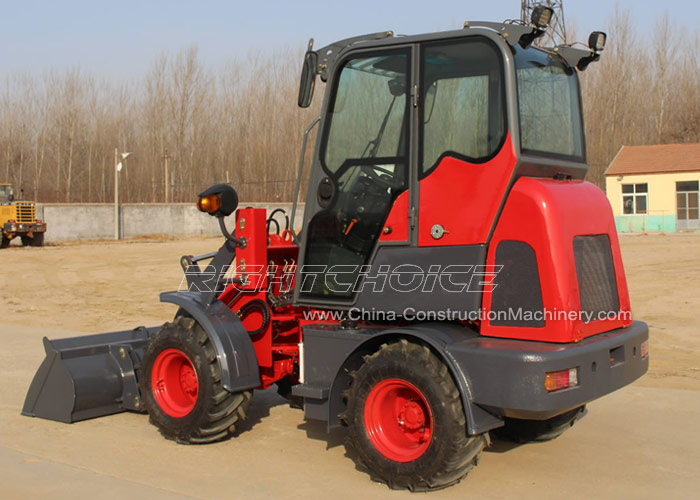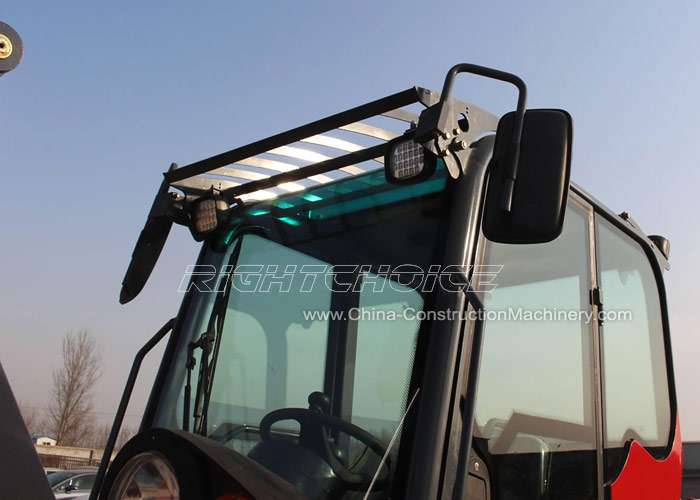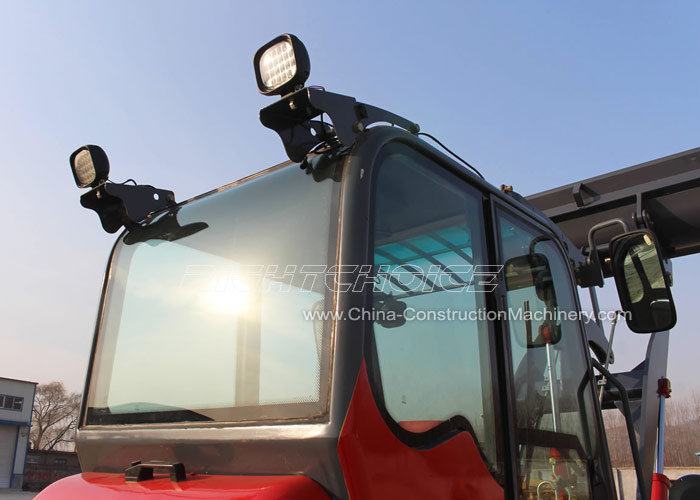 More pictures of the RC08-COMPACT

Optional attachments: pallet forks, grass forks, snow blades (straight type), snow blades (V type), snow buckets, 4-1 buckets, selecting buckets, barrel grapples, wood grapples, concrete mixers, European style grass forks, European style barrel grapples, sweepers, hydraulic adjustable forks, flat buckets, grapple buckets and hay forks.

For more information and prices on our RC08-COMPACT wheel loader China manufactured machine, please do not hesitate to contact us by using the below contact form.