Wheel Loaders Manufacturers
RC20 with CE
RC20 Wheel Loaders Manufacturers - Engine
Basic Dimensions
Model*
Dongfanghong YTR4108

Length
5910 mm
233"
Power
60 kW
80 hp
Width
2010 mm
79"
Speed
2400 rpm
Height
2850 mm
112"
Torque
YJ280 model
Ground clearance
310 mm
12"
Fuel consumption
<251 g kw.h
Dumping height
2950 mm
116"
*Optional: Perkins and Cummins engine
Bucket volume (standard)
1.1 m³




Wheel base
2200 mm
87"
Performance
Operating weight
7480 kg
16491 lbs
Additional Specifications
Loading weight
2000 kg
4409 lbs
Turning radius
4639 mm
183"
Driving speed
24 km/h
15 mph
Breakout force
70 Kn
Lifting time of bucket - full load
4.8 sec
Tire (larger tire on demand)
16/70-20
Falling time of bucket - idle load
3.3 sec
Turning angle
35°±1


Delivery time: 20 - 30 days

FOB Qingdao, CHINA

Minimum Order: 1 unit

Guarantee: 12 months
Wheel Loaders Manufacturers RC20 with CE - Features & Specifications
Extremely durable and reliable the RC20 wheel loader make the most demanding of jobs look easy. Whether you are an experienced operator or have just started in the business you will be surprised of how remarkably easy it is to operate.

With a 6170 kg operating weight, a 1.1 m³ bucket volume, a 2000 kg loading weight capacity and a smooth shifting transmission system, this machine guarantees its operator maximum productivity at all times. And it is with productivity and comfort in mind that its luxury cabin has been designed. From here the driver has unparallel control over all the wheel loader's functions.
1. Engine- Dongfanghong YTR4108 (Cummins & Perkins engine optional)
The Dongfanghong YTR4108 engine has been designed for maximum performance and minimum maintenance. This four cylinder (108 mm bore), in-line diesel engine guarantees optimal output.

The Dongfanghong YTR4108 has a 60 kW rated power and 206 Nm torque force, powering the RC20's wheel loader's 2 ton lifting capacity. Its low fuel and oil consumption makes this engine both efficient and cost-effective. We also manufacture the RC20 end front loader with Cummins and Perkins engines according to customers' specifications.

2. Dimensions & Loader Capacity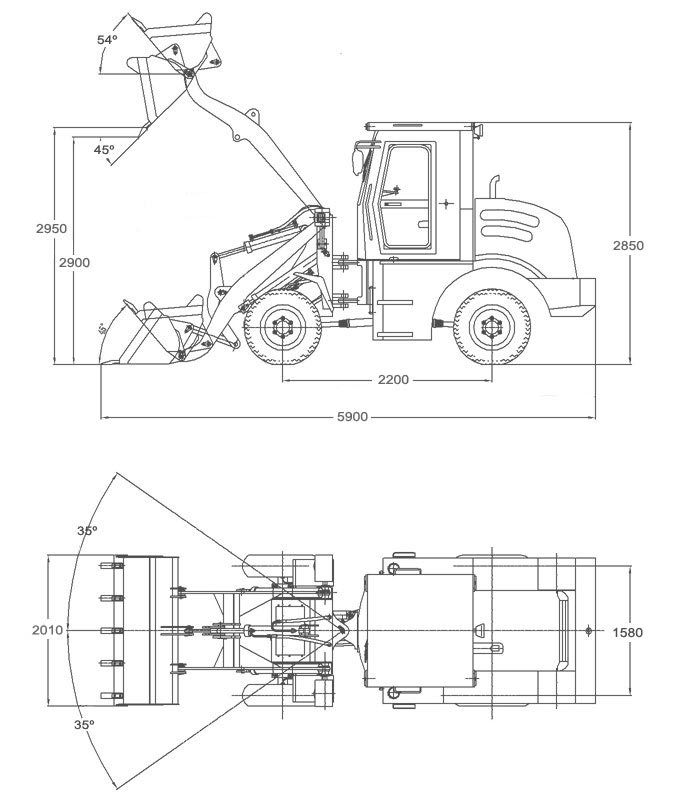 Its structural precision and design has led to the RC20 end front loader's excellent performance in the field. Its 5910 mm full length (bucket on ground), 2010 mm width and 2200 mm wheel base makes this loader one of the most stable and durable 2 ton wheel loaders in the market.

3. Controls & Drive System
The RC20's luxury cabin is nicely equipped with an E-mark seat, an adjustable steering wheel, a back rear camera and a mechanical joystick. These allow the operator control the vehicle effortlessly in a both comfortable and safe manner.

The RC20's hydraulic torque is a YJ265 single-stage, single phase, three element converter with a >3.02 coveting coefficient and a pressure oil-cooling cycle. Its gear box is a fixed-axis power shift gear box with 2 forward and 2 reverse positions and a 40-55 kW transmission power. The transmission pump used is a CB-Fc16-1F85-L-X model and an arc bevel gear main reducer. Another important component of the RC20 drive system is its wheel-side planetary reducer.

Click on 'RC20 Technical Performance Parameters' for more details
4. Photos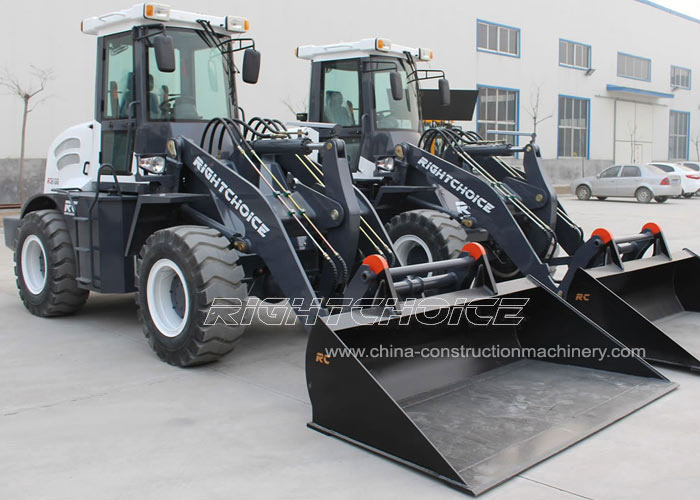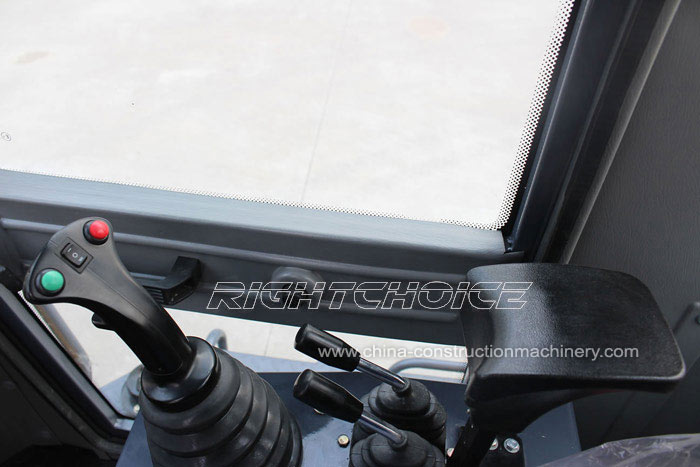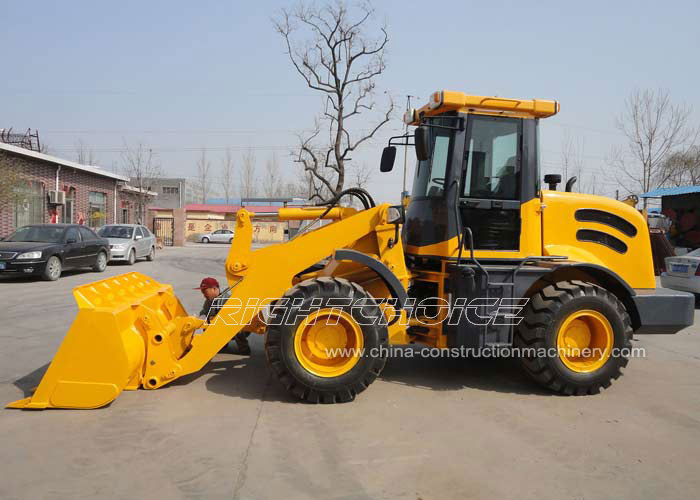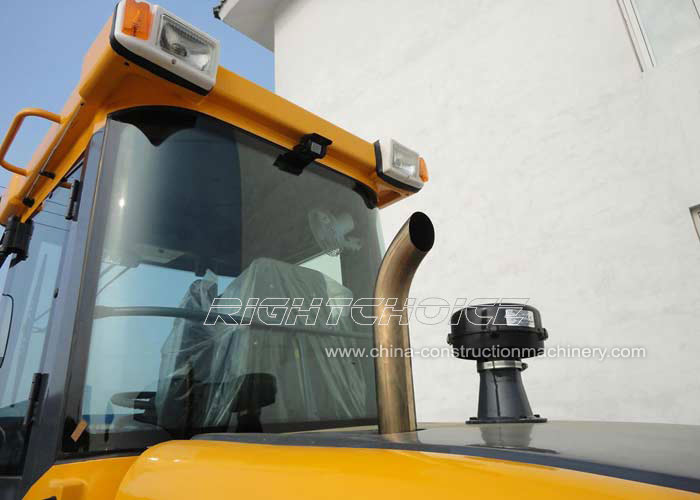 Click for more pictures of RC20 end front loader

RIGHT CHOICE MACHINERY is one of the most reliable wheel loaders manufacturers in China. If you require additional information on our RC20 front end loader model, please feel free to contact us buy using the form below.