China Mini Excavator C18 with CE
Construction Machinery Manufacturers
C18 China Mini Excavator - Specifications
Basic Dimensions
Operate weight
1760 kg
3880 lbs
Upper structure width
1050 mm
41"
Bucket capacity
0.05 m³
Undercarriage width
1080 mm
43"
Engine model
Yanmar 3TNV82
Overall height
2247 mm
89"
Engine power
16 kW
21 hp
Overall length for transportation
3790 mm
149"
Swing speed
10 rpm
Rear swing radius
1200 mm
47"
Ground pressure
29 Kpa
Ground clearance
212 mm
8"
Travel speed
2.3/3.4 km/h
1.4/2.1 mph
Clearance under counter weight
467 mm
18"
Tracking force
11.54 kn
Gradeability
30°
Working range
Digging radius
3720 mm
147"
Additional Specifications
Digging depth
2100 mm
83"
Pump made in China
Digging height
3150 mm
124"
US Commer reducer & tracking motor
Dumping height
2070 mm
82"
US Eaton swing motor
Dozer cutting depth
159 mm
6"
Italian valve, pilot control lever
Dozer lifting height
210 mm
8"
Delivery time: 20 - 30 days

FOB: Qingdao, CHINA

Warranty: 12 months
C18 Excavator with CE - Features & Specifications
China Mini Excavator C18 - Compact, flexible and easy to operate, the C18 excavator is suitable for small spaces and difficult working environments. Flexibility is the core of all operations and for this the C18's hydraulic system, boom, arm and bucket all work together in a fast and efficient manner. The mini excavator's smart operation system maximizes working efficiency and minimizing fuel consumption.
The 2 door cabin model provides an excellent working environment as it maximizes comfort. This low noise environment together with its low vibration seat, LCD monitor and multi-function operation handle provides the best working conditions possible for the operator.
1. Engine - Yanmar 3TNV82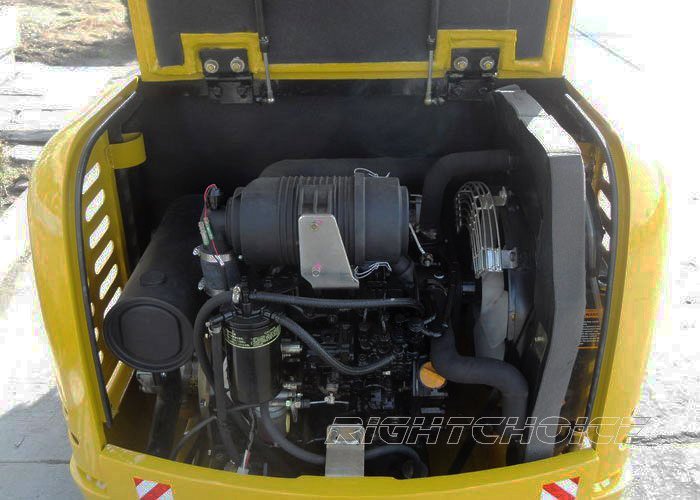 The fully-open engine hood allows for easy maintenance and routine checks. By opening the engine cover the operator can quickly check the engine, clean its air filter and fill cooling water.
2. Dimensions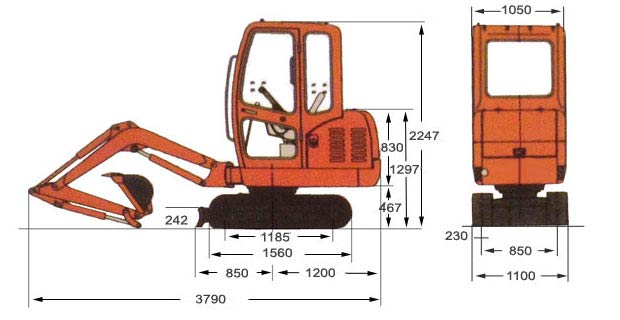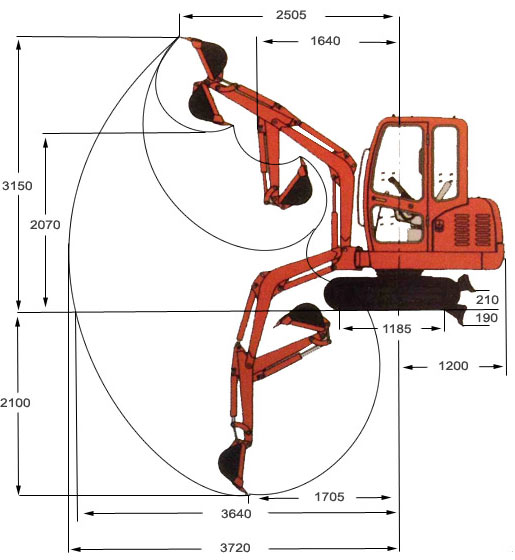 3. Photos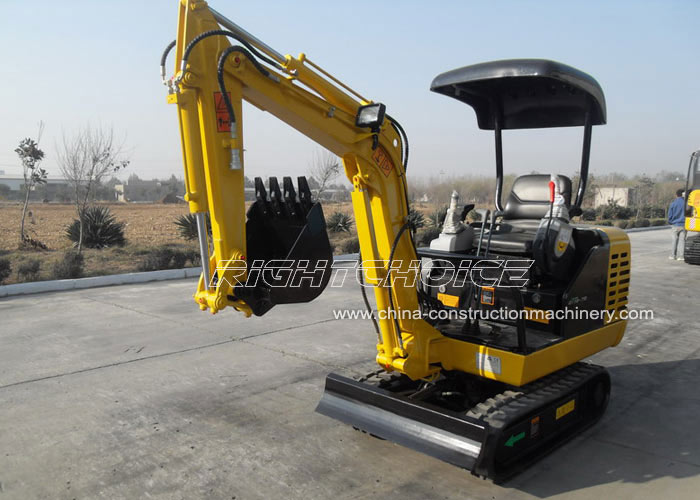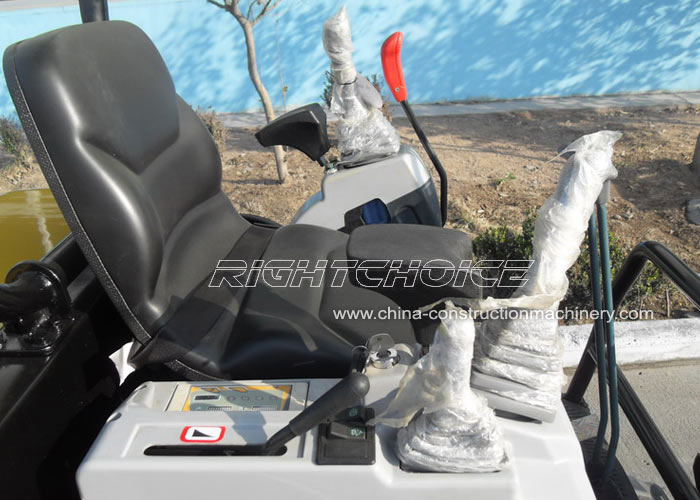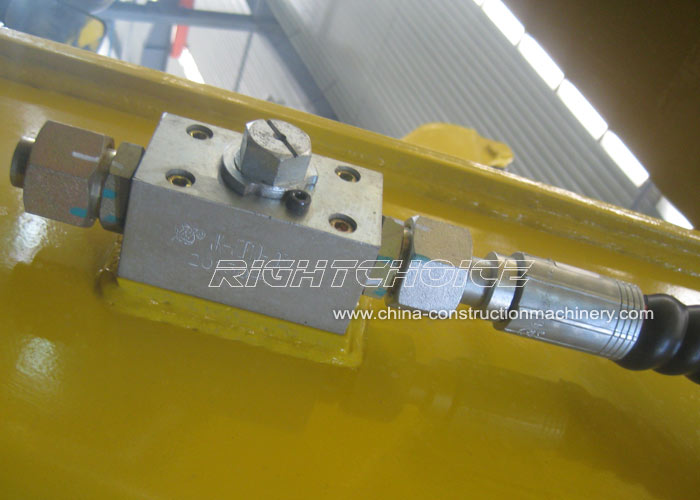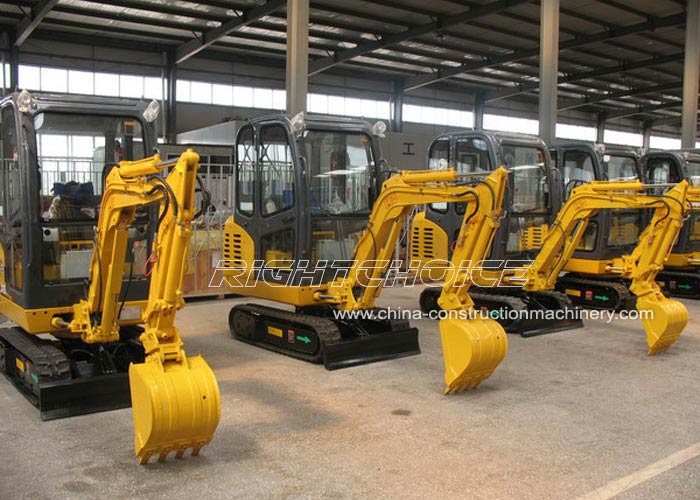 4. Attachment for Mini Excavators
- 300 mm bucket with 3 teeth
- 450 mm bucket with 5 teeth standard bucket
- 800 mm tilting bucket without teeth
- 1000 mm bucket without teeth
- 1000 mm tilting bucket without teeth
- Hammer (top type)
5. Loading
Container body size 20GP: 5690 * 2130 * 2180 (LxWxH) load four units in one 20GP container. FOB: Qingdao, Shandong Province, CHINA
Please feel free to contact us for a quotation on the C18 China Mini Excavator or on any of our attachment for mini excavators. One of our friendly staff members will answer all of your queries within minutes.