China Wheel Loader Manufacturer
RC30 with CE
China Wheel Loader Manufacturer RC30 - Engine
Basic Dimensions
Model*
Weichai Duetz TD226B

Length
7050 mm
278"
Power
92 kW
123 hp
Width
2430 mm
96"
Speed
2300 rpm
Height
3120 mm
123"
Torque
YJ320B model
Dumping height
3500 mm
138"
Fuel consumption
<251 g kw.h
Bucket volume (standard)
1.7 / 2.2 m³
*Optional: Perkins and Cummins engine
Wheel base
2600 mm
102"
Track base
1800 mm
71"
Performance
Operating weight
10800 kg
23810 lbs
Additional Specifications
Loading weight
3000 kg
6614 lbs
Turning radius
5862 mm
231"
Driving speed
36 km/h
22.4 mph
Breakout force
127 Kn
Lifting time of bucket - full load
4.8 sec
Tire (larger tire on demand)
17.5-25
Falling time of bucket - idle load
3.3 sec
Turning angle
35°±1
Delivery time: 20 - 30 days

FOB Qingdao, CHINA

Minimum order: 1 unit

Guarantee: 12 months
RC30 Wheel Loader with CE - Features & Specifications
China Wheel Loader Manufacturer - The RC30 wheel loader with CE is part of the RC-Series which combine power and durability. Its 10,800 kg operating weight and 3,000 kg (3 ton) loading weight capacity enables this machine to tackle heavy tasks.

With innovative upgrades from previous models such as its new impact absorbing system, the RC30 incorporates both technical advancements as well as improved usability. The result is a supreme smooth drive loader. The array of attachments that can be used with the RC30 makes it an efficient multi-purpose machine and has become particularly popular in Canada, Brazil and Europe.

1. Engine - Weichai Deutz TD226B (Cummins/Perkins Optional)
The Sino-German Weichai Deutz diesel engines are renowned for their high reliability. The Weichai Deutz TD226B model has a rated power of 92 kW at 2300 r/min and a fuel consumption of under 198 g/kW.h.

This 6 cylinder, turbocharged intercooled engine operates optimally at altitudes of up to 4,000 meters. It requires little maintenance and powers the RC30's 3000 kg lifting weight under the harshest conditions. We also manufacture the RC30 wheel loader with Perkins and Cummins engines if requested by our customer.

2. Dimensions & Loader Capacity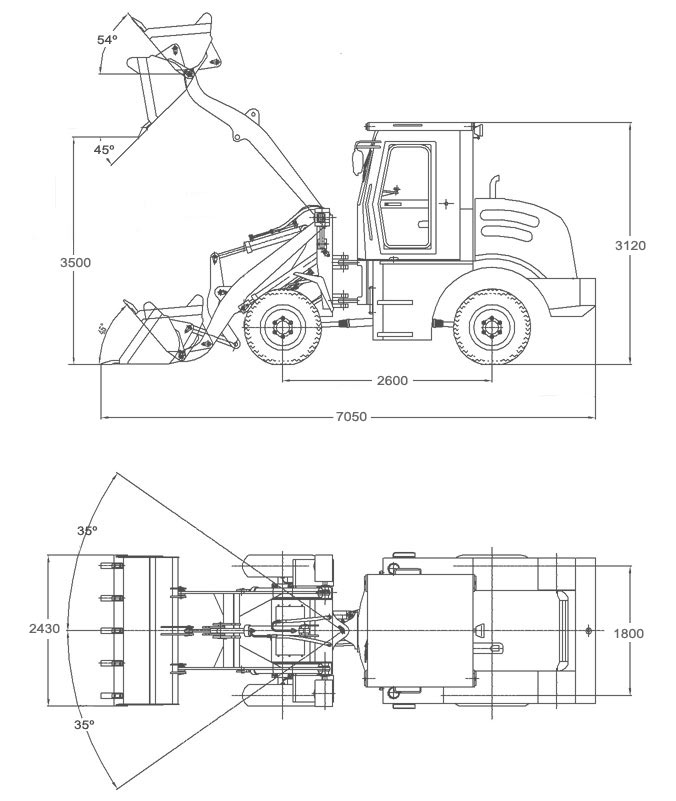 No matter how tough the job may be the RC30 has been designed to undertake the most challenging of tasks. This loader has a full length (bucket on ground) of 7050 mm, a 2430 mm width and a 2600 mm wheel base. This structure makes it a both stable and easy to maneuver vehicle with speeds of up to 36 km/h.
3. Controls & Drive System
When it comes down to comfort and visibility, few wheel loaders exceed that of the RC30. Its luxury cabin is nicely equipped with features such as its rear camera and its joystick with mechanic quick hitch, which allows the operator to carry out tasks with the flick of a switch. The RC30 has an YJ320B single-stage, single-phase, three element torque converter, a fix shaft power shifting gear box and Feicheng axle side reducers. Click for 'RC30 Technical Performance Parameters'.
4. Photos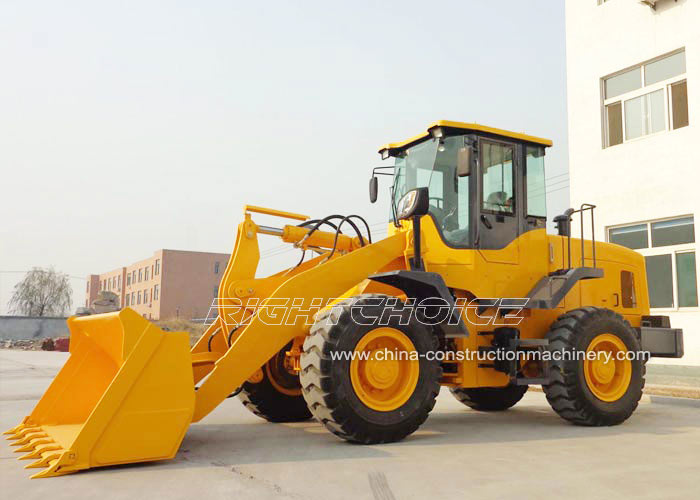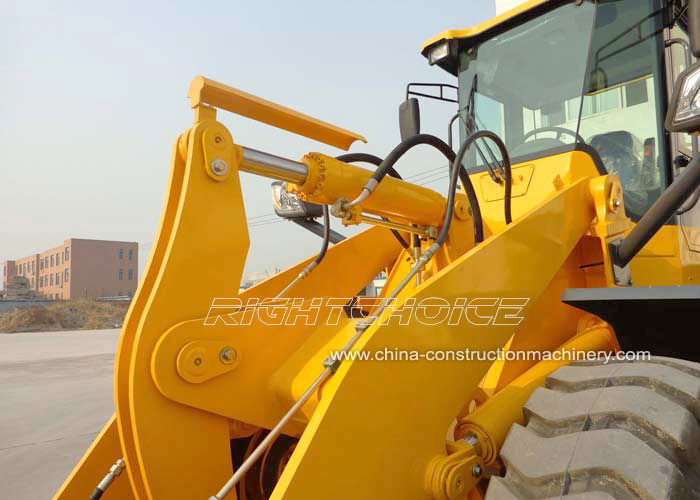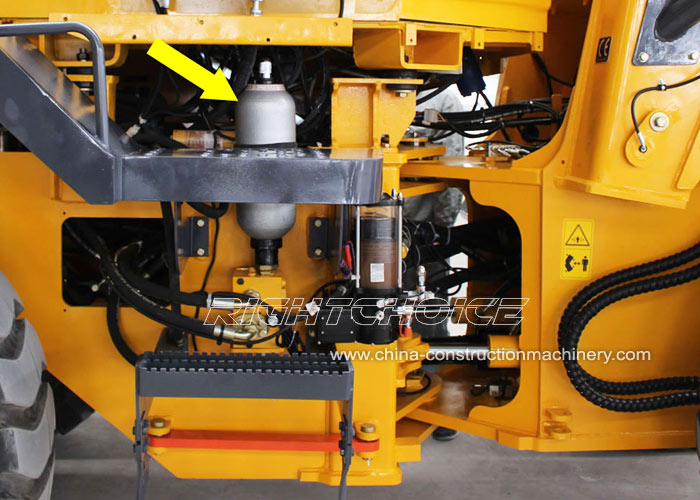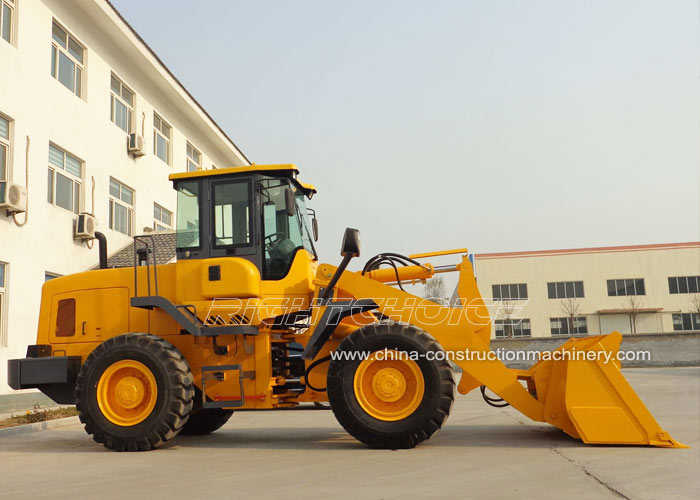 Click for more pictures of RC30 wheel loader

If you would like to inquire about the RC30 wheel loader or any of our models please feel free to send us a message. For more information about our China wheel loader manufacturer company click here.