China Construction Machinery
Qingdao Heracles Machinery Manufacturing Co., Ltd is a leading China construction machinery manufacturer based in Shandong, China.
Our two brands are Heracles Loaders and Right Choice Machinery. We specialize in high quality (CE certified) mini loaders, compact wheel loaders, large wheel loaders and excavators at competitive rates.

HERACLES LOADERS
Heracles Wheel Loaders are made out of top-notch materials and parts that allow the highest of performances under the hardest conditions.
The Heracles H-Series range from electric mini-loaders to heavy loaders. Their sophisticated hydraulic systems are powered by high-performance Cummins and Yanmar engines. Their extensive attachment options allow users to easily carry out an endless list of tasks in a wide variety of environments, whether it be on rough terrain or in small confined spaces.
For more detailed information, videos and images solely of our Heracles products, please go to the official Heracles loaders website.
RIGHT CHOICE MACHINERY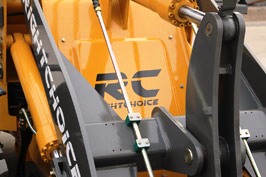 RC China Wheel Loader
Thanks to the invaluable feedback received from our customers we have developed the RC-Series - a new generation of highly efficient wheel loaders. Striving to stay a step ahead of the market and maximize our customers' satisfaction we continue to research and develop new ways of improving our machines.
Our RC-Series include the RC908 mini loader (0.6t), RC10 compact wheel loader (1t), RC12 compact wheel loader (1.2t), RC15 wheel loader (1.5t), RC16 wheel loader (1.6t), RC20 wheel loader (2t), RC30 wheel loader (3t) and RC50 - zl50 (5t).

Compare the RC-Series models!
---
Crawler Excavators
The C-Series excavators are of extremely high quality. In order to achieve this, only the best imported international components have been used. These includes; Isuzu, Cummins, Yanmar engines; US Commer and Japanese KYB reducers and tracking motors; US Eaton swing motors; Italian control levers; Kawasaki pumps etc.
The C-Series start from the C18 mini-excavator with a 1760 kg operating weight and a 16kW Yanmar, to the largest model the C360 excavator with a 33,000 kg operating weight and a 184 kW Isuzu engine.
---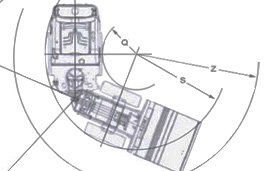 Custom Fabrication Machinery & OEM
At RC China Construction Machinery we also develop OEM custom-made construction and agriculture machinery as well as wheel loader attachment parts for our foreign based partners. Like many of our customers & partners we can help you significantly lower your production costs, increase your profits and stay ahead of competitors while having total oversight over your equipment's quality and production.
Models are jointly designed by our engineering teams, demoed, tested and then manufactured at the factory.
---
Visiting our Factory
We are always more than happy to have customers visit our factory. Here you will see firsthand the full-process in which our machines are built, from start to end. You will visit the metal cutting workshops, welding workshops, blasting area and the painting and final assemby-line workshops. Click here to arrange a visit or here to learn more about our factory.