China Construction Machinery Supplier
Photos RC12 with CE
China Construction Machinery Supplier - In co-operation with our European partners RIGHT CHOICE has developed one of the most competitive 1.2 ton wheel loader in the market. The RC12 with CE combines power and high precision. This together with its low cost is making it the best loader for both dealers and customers. Click here for more details on the RC12 compact wheel loader or here to compare all RIGHT CHOICE wheel loaders.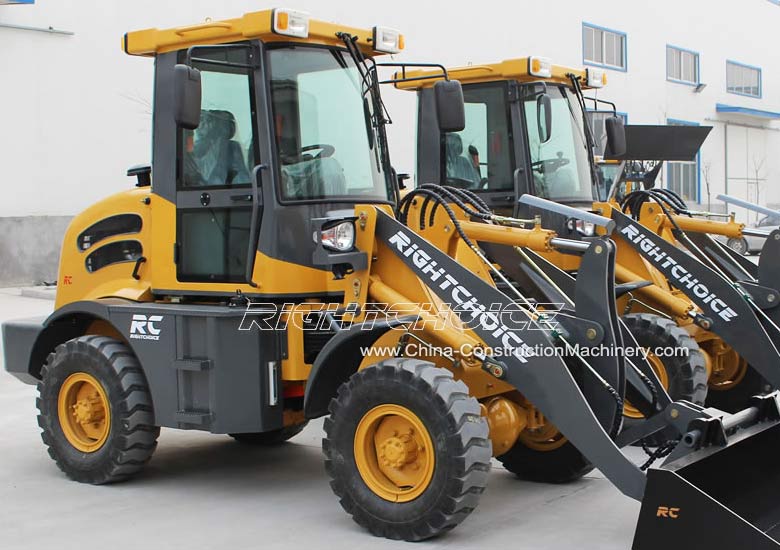 Its European design has made the RC12 one of the most demanded compact wheel loaders in Europe and America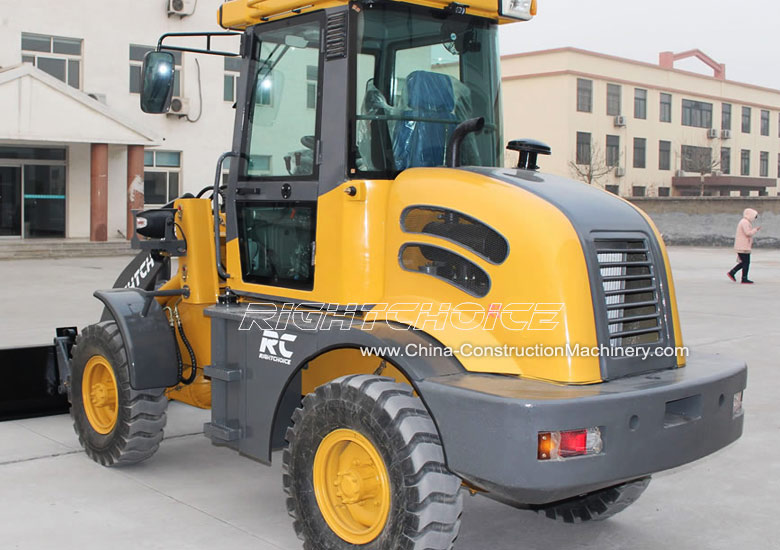 The RC12 is used in a number of industries in over 22 countries including logging and timber, demolition works and snow removal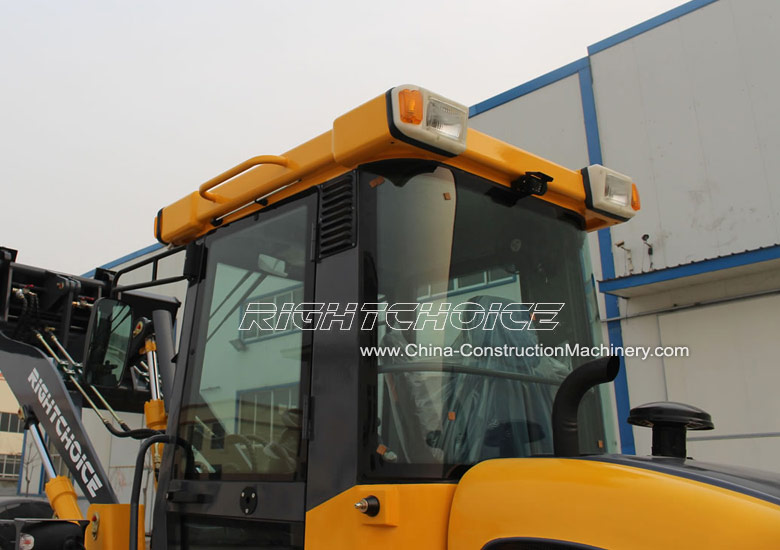 Its 3680 kg (8113 lb) self weight and a 1200 kg (2646 lb) lifting weight capacity makes it a stable and powerful wheel loader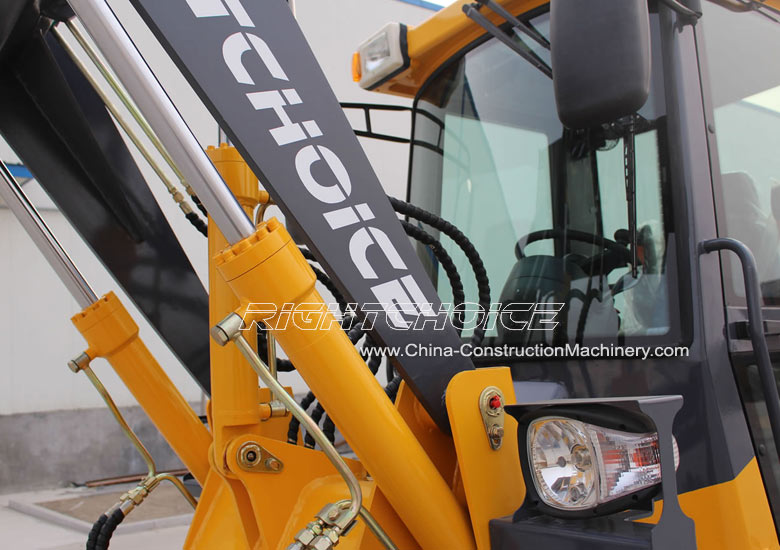 The RC12 front end wheel loader has a 5100 mm total length, 1700 mm width and 2530 mm height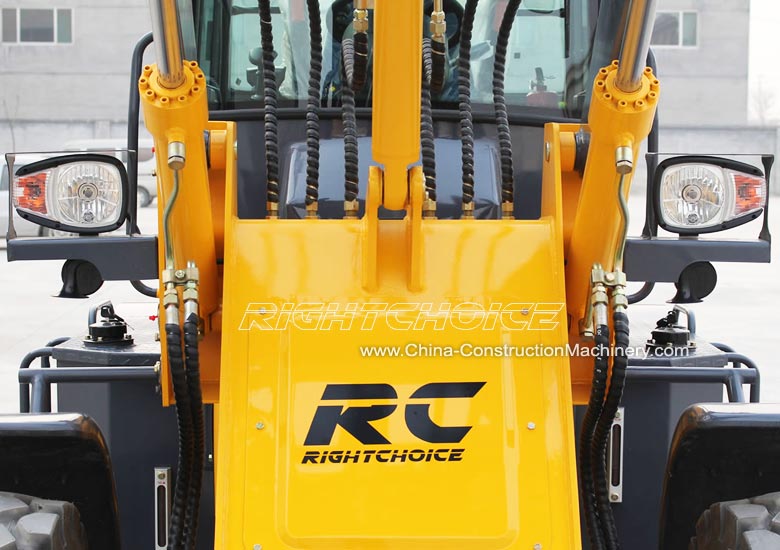 To avoid rust we pay special attention to the painting and coating process of all of our wheel loaders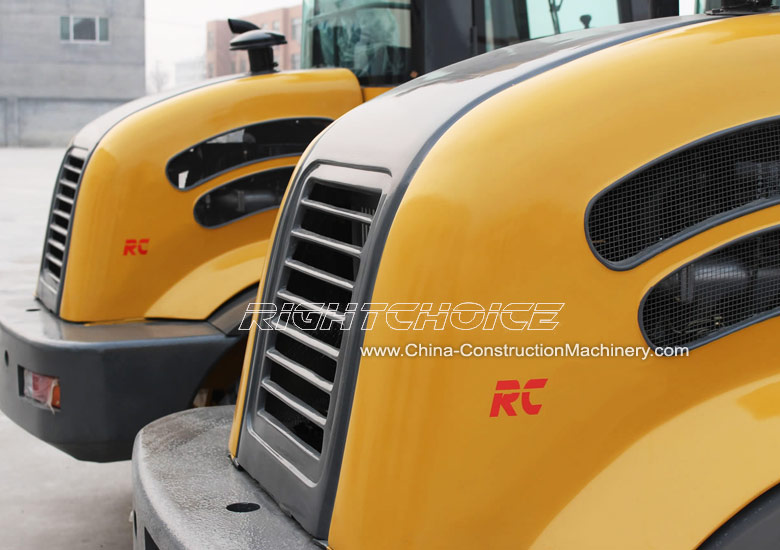 All parts are painted in a completely sealed and particle free enclosure to ensure that no dust or contaminants are present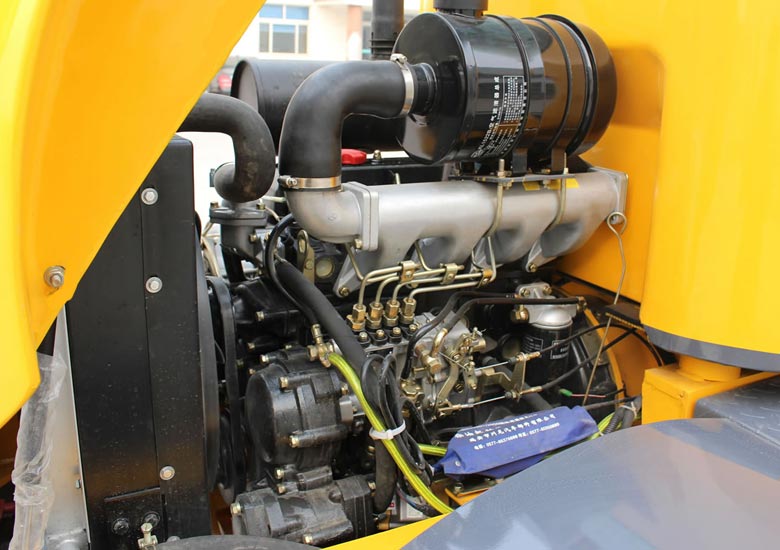 Changchai 4L68 (50 hp / 37 kW) engines power the RC12. Optional engines include Cummins and Perkins engines
With additional leg space and improved visibility the RC12 provides the operator a comfortable working environment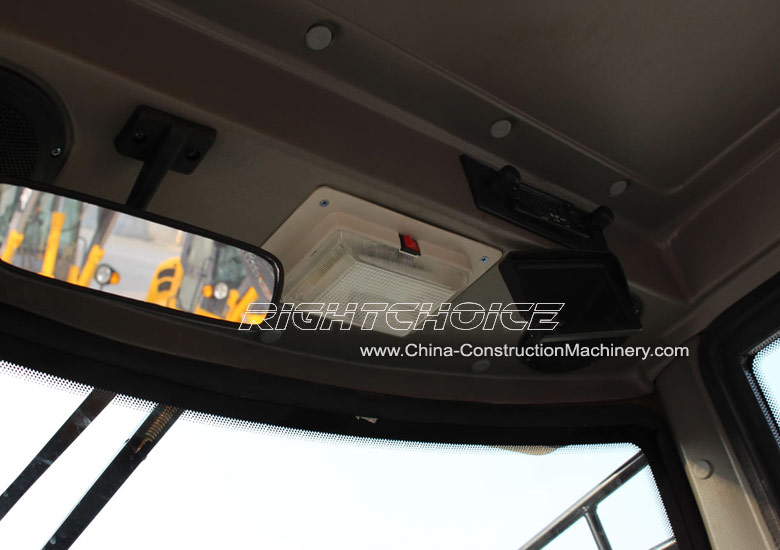 The RC12 is both easy to operate and maintain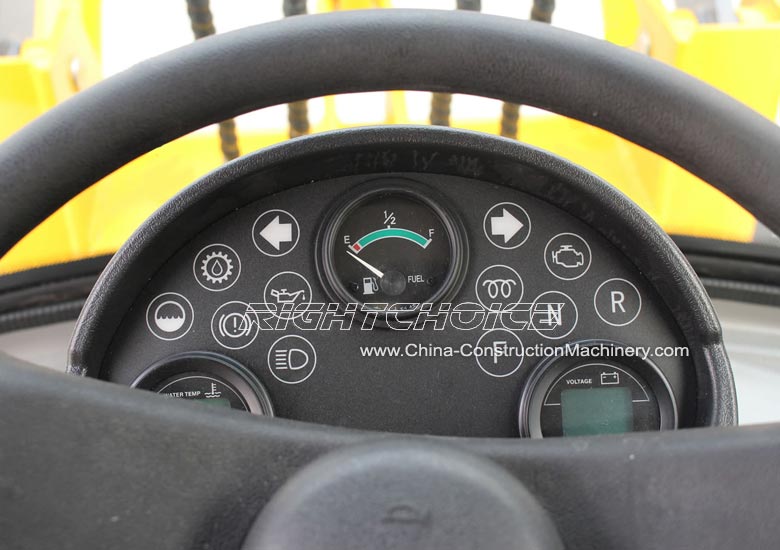 RIGHT CHOICE's One Year Guarantee Program protects your wheel loader against any possible malfunctioning or damage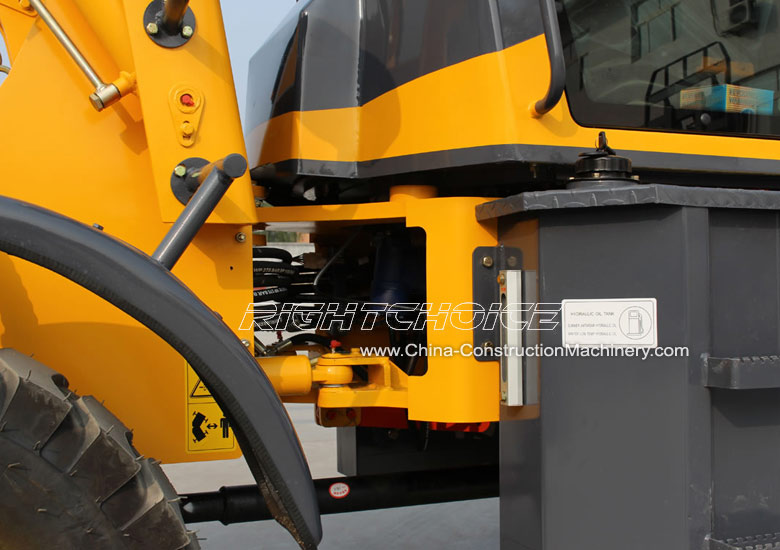 We design and manufacture all steel parts making us one of the most flexible and efficient loader manufactures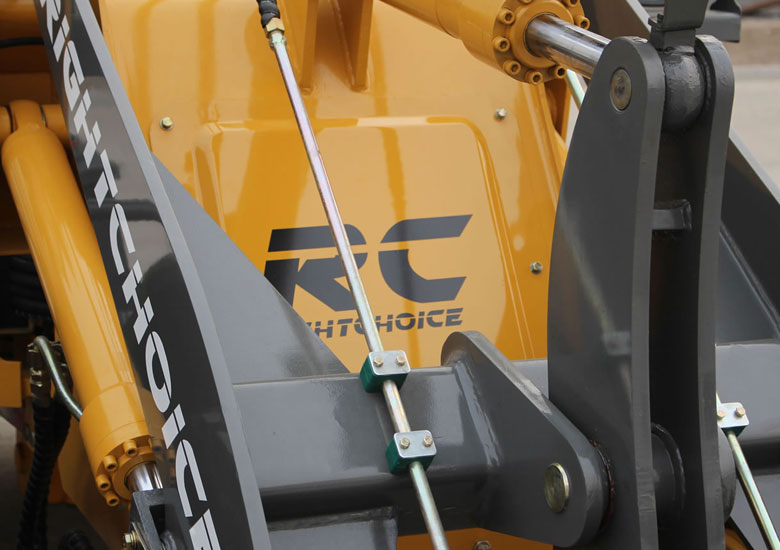 High level quality control standards means that only the highest quality steel and components are used during its manufacturing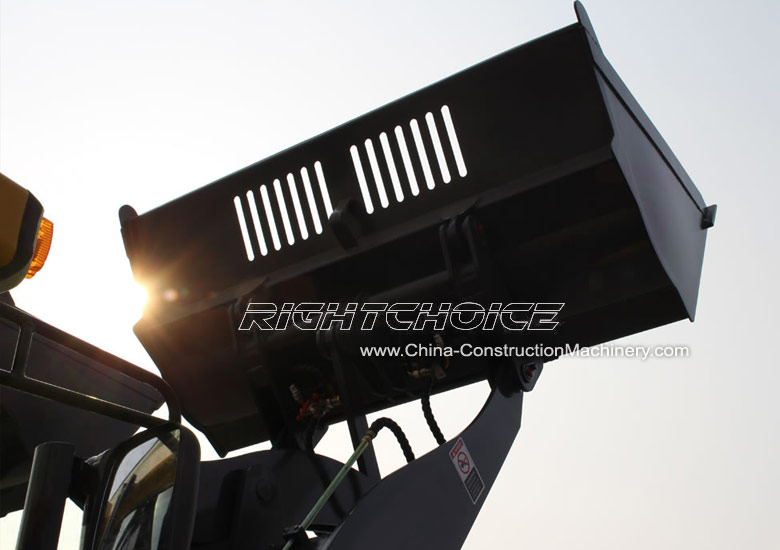 Extra power and efficiency sets the RC12 compact wheel loaders apart from all other 1.2 ton wheel loader models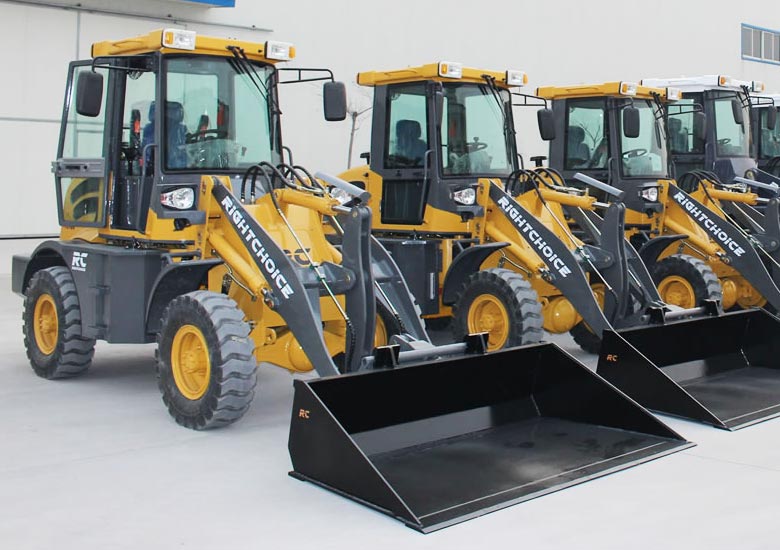 Attachments we manufacture include wood grapples, selecting buckets, sweepers, snow blowers, adjustable forks, hydraulic blades...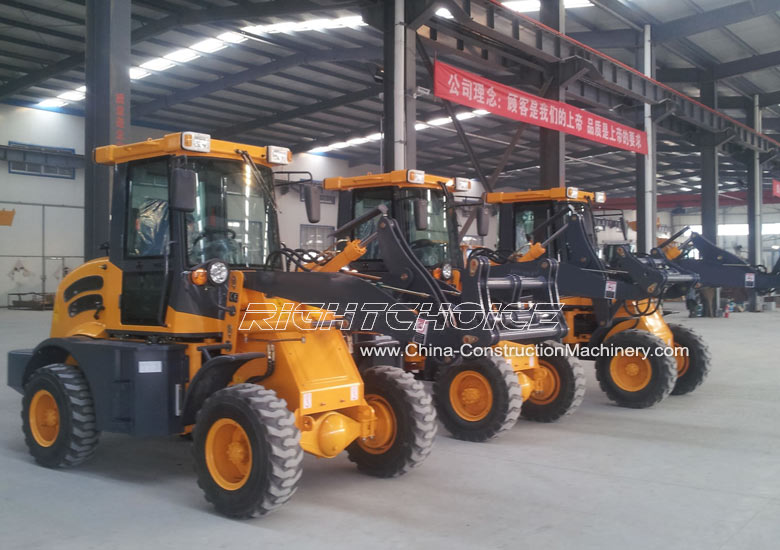 Thorough testing of each individual wheel loader is an integral part of our quality control process
Wheel loaders are transported to Qingdao port from where they are then transported by sea to our customers and partners
We are a leading Chinese construction machinery supplier with a rich experience in manufacturing of high quality equipment. Please feel free to contact us for a quotation or for more information on any of our wheel loader models.