Heavy Equipment Manufacturers
Photos RC20 Wheel Loader
Leading heavy equipment manufacturers in China, RIGHT CHOICE have jointly developed with its European partners the CE certified RC20 wheel loader. This high quality 2 ton loader has an outstanding performance and its low price has made it one of the most demanded wheel loaders in Europe, Canada and Latin America. Click here for technical details of the RC20 or here for more RIGHT CHOICE wheel loader models.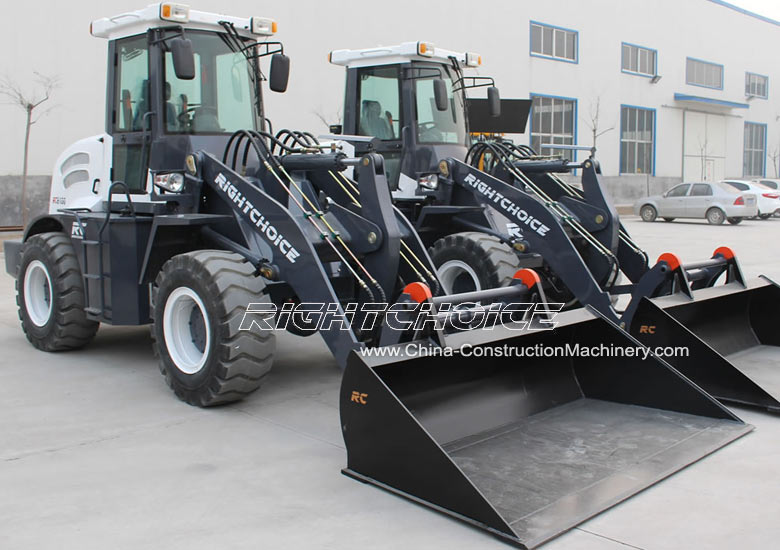 Developed in Europe and manufactured in China, this 2 ton loader is one of high precision and low cost.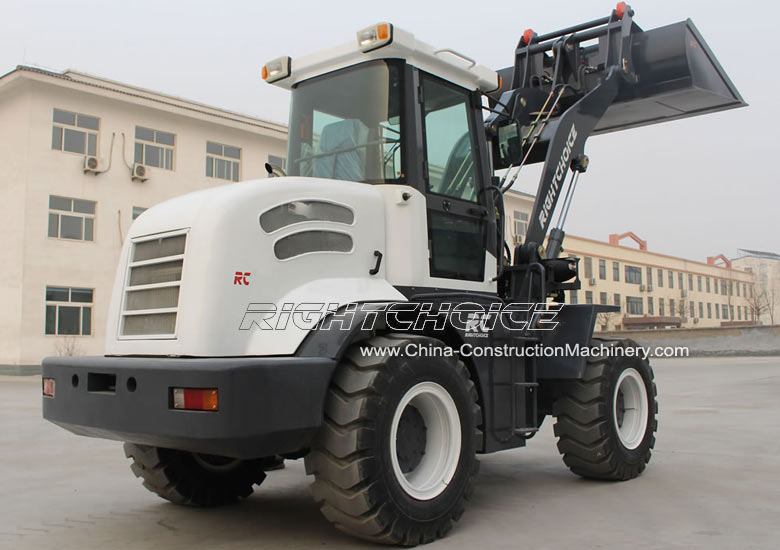 The RC20 wheel loader it extremely popular in the Scandinavian market as well as in Latin America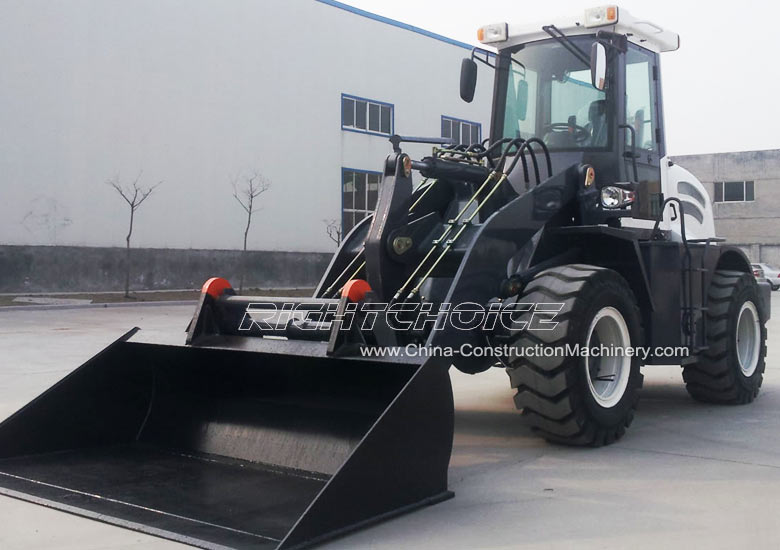 Its 7480 kg (16491 lb) operating weight and an 2000 kg (4409 lb) lifting weight capacity makes this one of the heaviest 2 ton loaders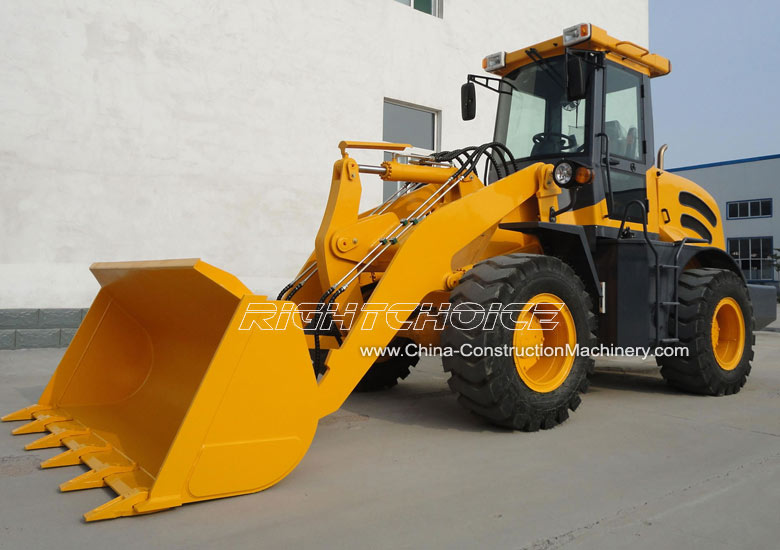 The RC20 has a 5910 mm total length, 2850 mm height, 2010 mm width and a 1.1 m³ standard bucket volume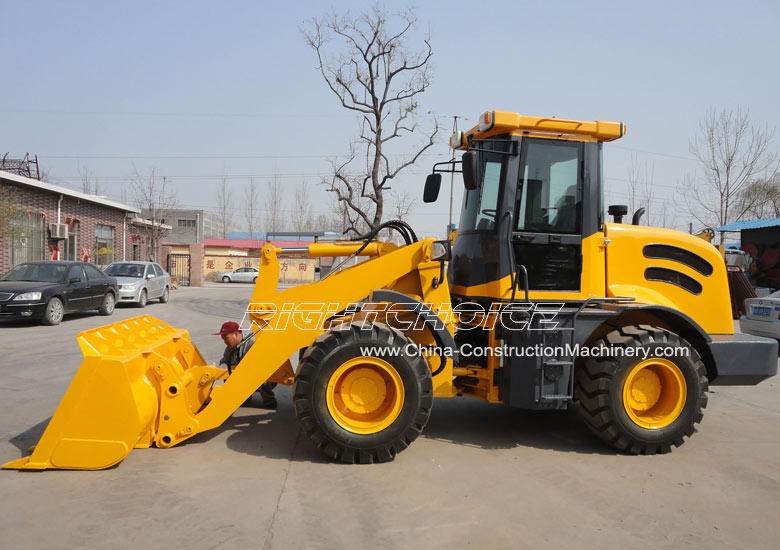 Like all of our heavy construction machinery the RC20 is CE certified and is covered by our One Year Guarantee Program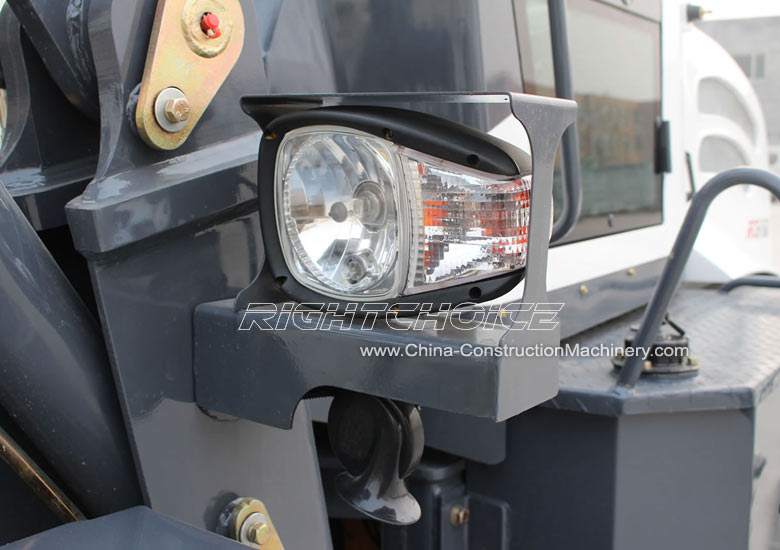 According to our customer's requests the RC20 can be easily customized (elements added or modified) to fit their needs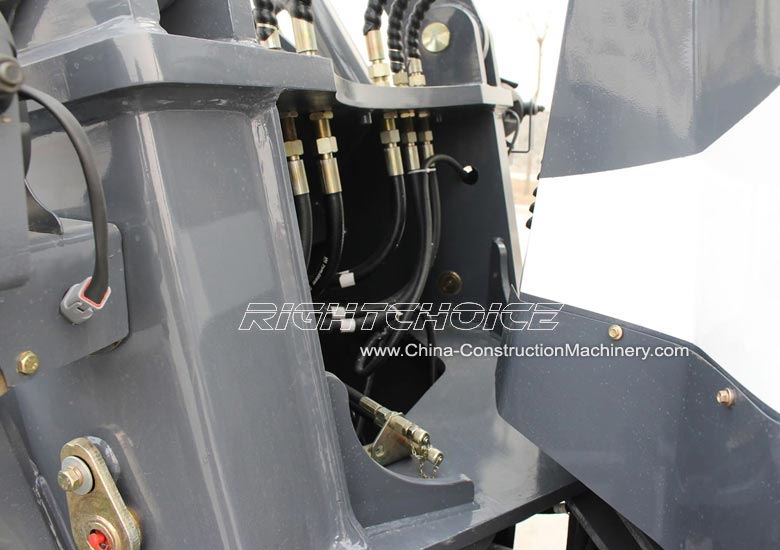 The RC20's high stability can be attributed to its unique structural design and to the use of cutting edge technology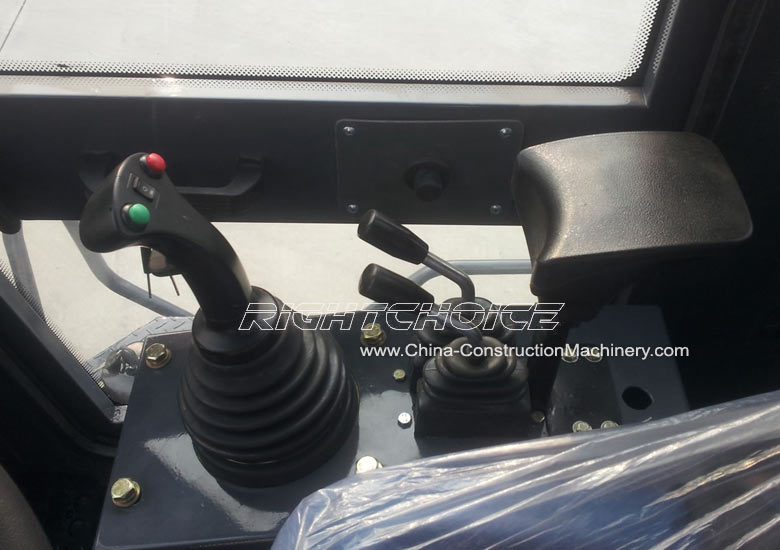 This front end loader is easy to operate and its cabin offers more leg space and larger visibility angles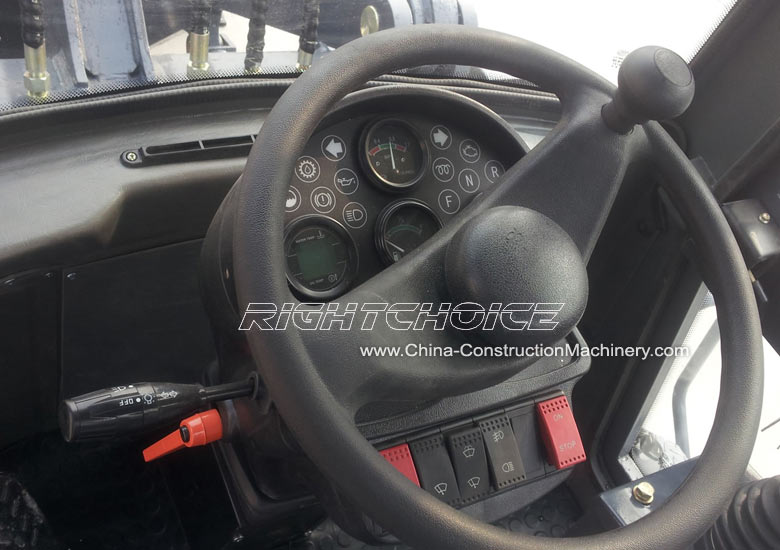 Its low vibration, low noise interior and adjustable E-mark seat helps reduce fatigue, allowing the operator to work more productively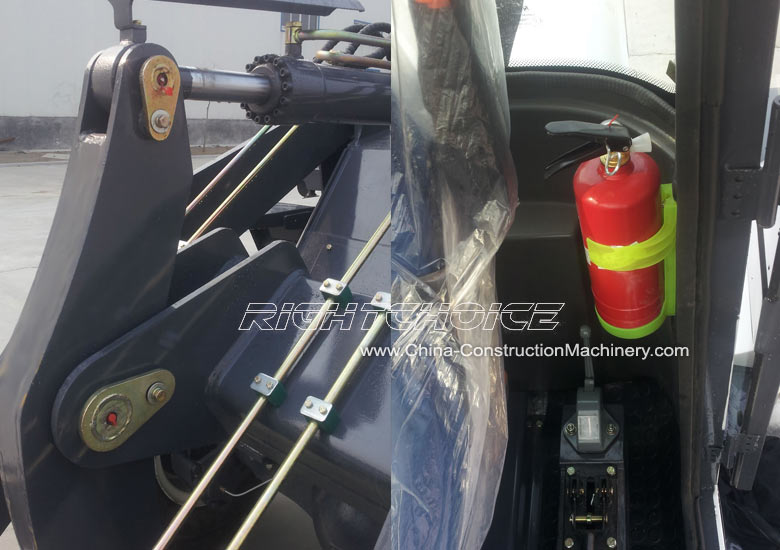 As one of the top heavy equipment manufacturers great attention has been paid to detail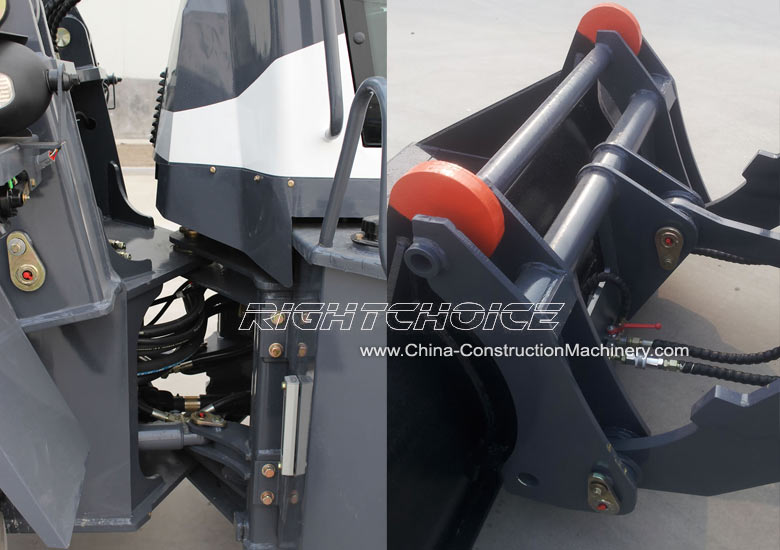 High quality steel, expert welding and excellent painting maintains the RC20 wheel loader in top condition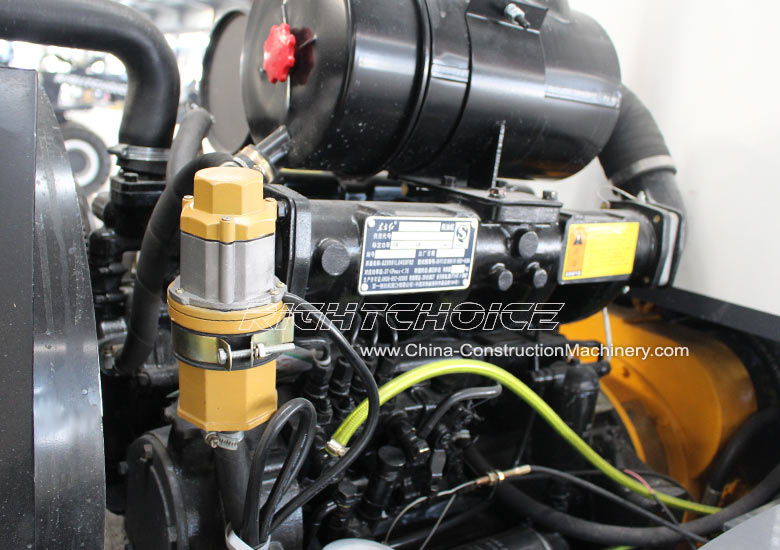 The RC20 is built with a 80 hp (60 kW) Dongfanghong YTR4108 engine. Optional engines include Cummins and Perkins engines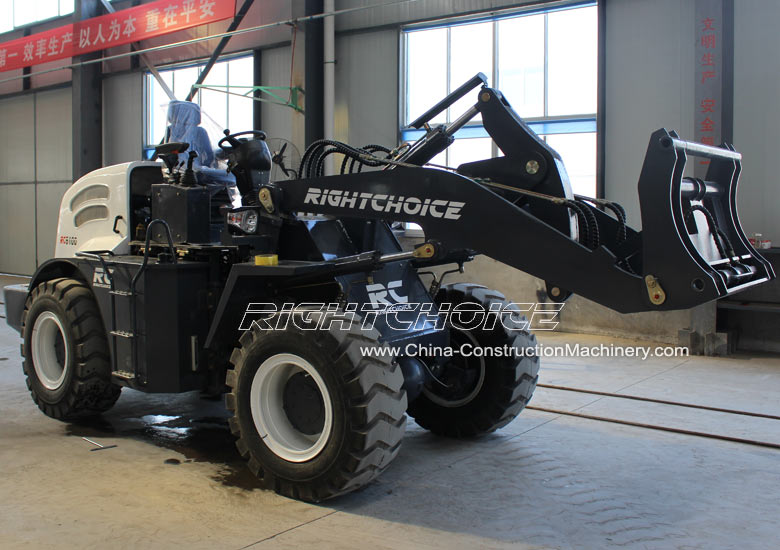 All wheel loaders are rigorously tested to guarantee that our customers always receive their wheel loaders in peak condition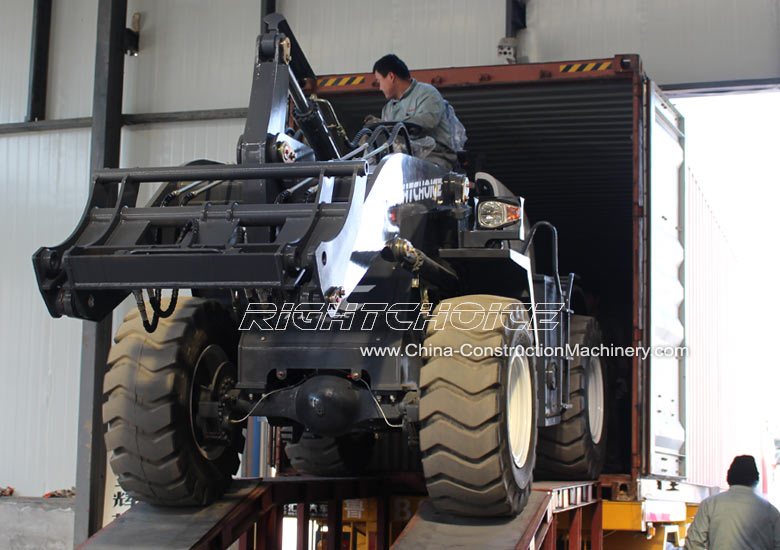 Spare parts, manuals and attachments (4 in 1 buckets, grass forks, barrel grapples, snow blades, etc) are sent with the loaders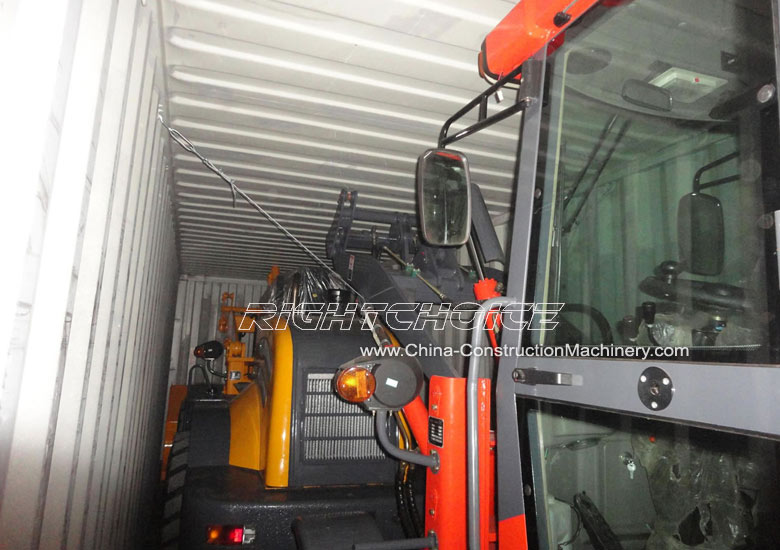 Like all of our heavy equipment machinery, the RC20 loaders are carefully loaded and professionally anchored to the shipping containers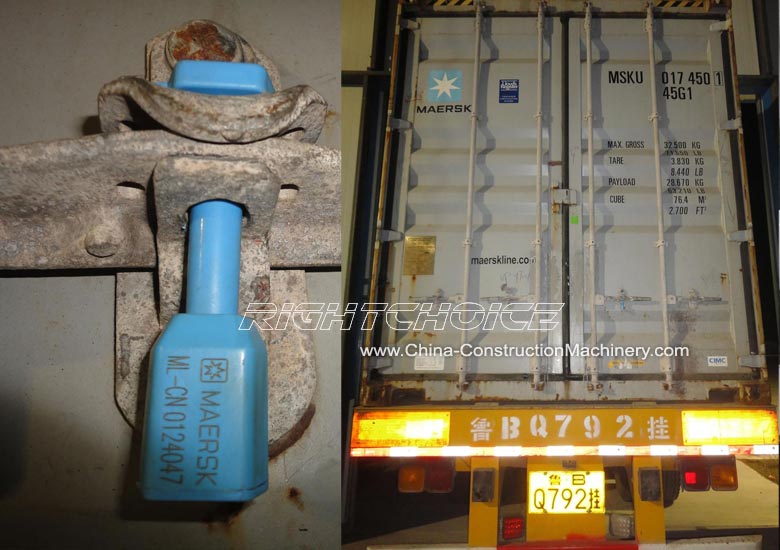 Once sealed the wheel loaders are transported to Qingdao port from where they are shipped to our partners and customers

If you would like a quotation on the RC20 wheel loader please feel free to contact us. As one of the top heavy equipment manufacturers in China we offer excellent rates and a dedicated post sales service team to deal with any queries you may have.