Mini Wheel Loader
Photos RC08 Series
RC08 Mini Wheel Loader - The RC08 Series model is the most recent of our mini wheel loaders to be developed. Its low cost, compact size and high quality has made it extremely popular for small size work sites and farms. Click here to compare models.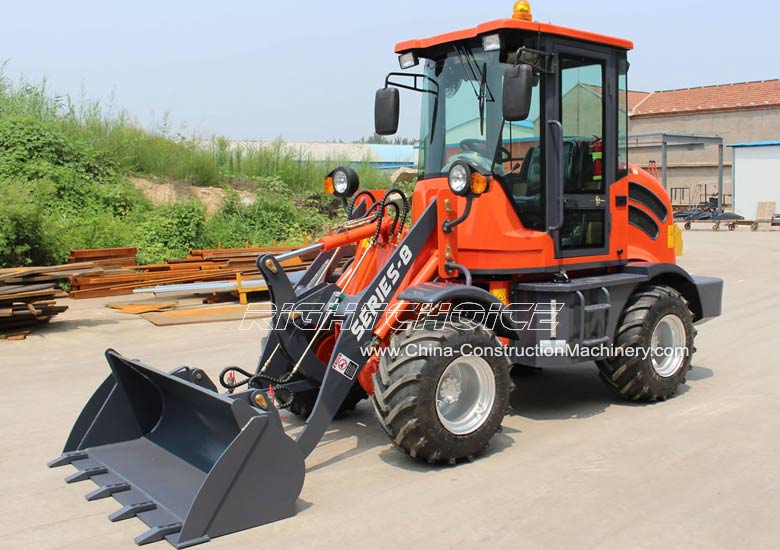 The RC08 wheel loader is an upgrade of the ZL08 wheel loader model and has been designed to perform optimally both on and off-road
This small sized compact wheel loader has an 2800 kg (6173 lbs) operating weight and a 800 kg (1764 lbs) loading capacity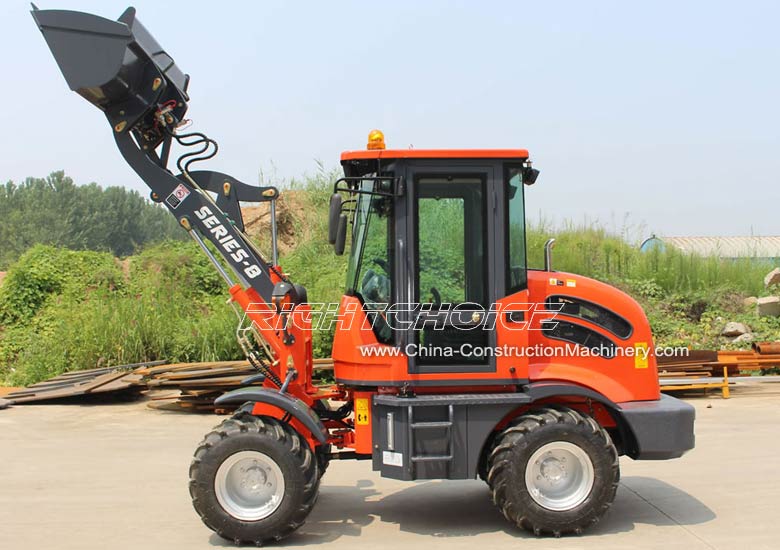 The RC08 (ZL08F wheel loader model) has a 0.4 m3 standard bucket and a maximum dumping height and reach of 2400 mm and 700 mm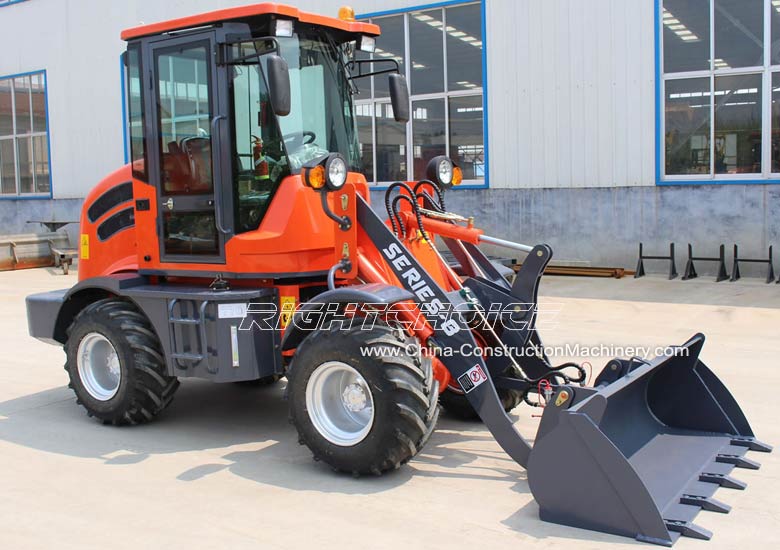 Its total length, width and height is of 4700 mm (185"), 1200 mm (47") and 2300 mm (91") respectively
The standard engine is a Changchai CZ2102 diesel engine with a 34hp (25 kW) at a 2400 rpm speed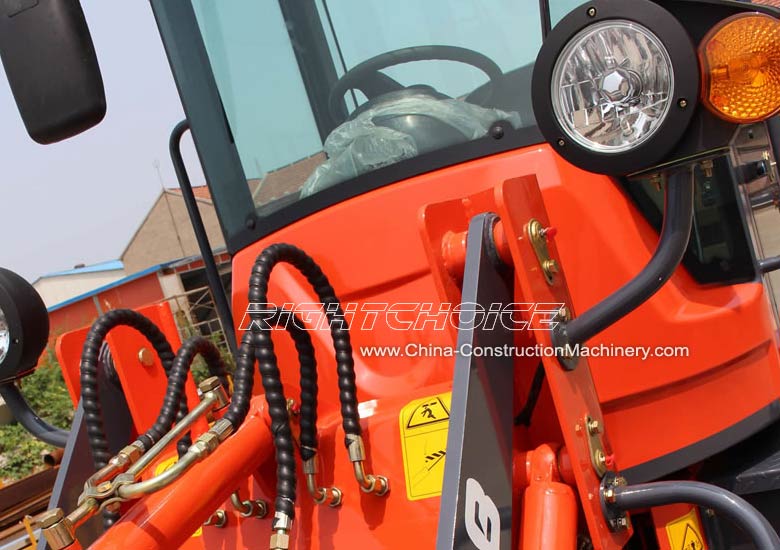 As like all of our wheel loaders the RC08 (ZL08F model) is of the highest quality and CE certified
The back-up camera allows the driver to work safely while backing up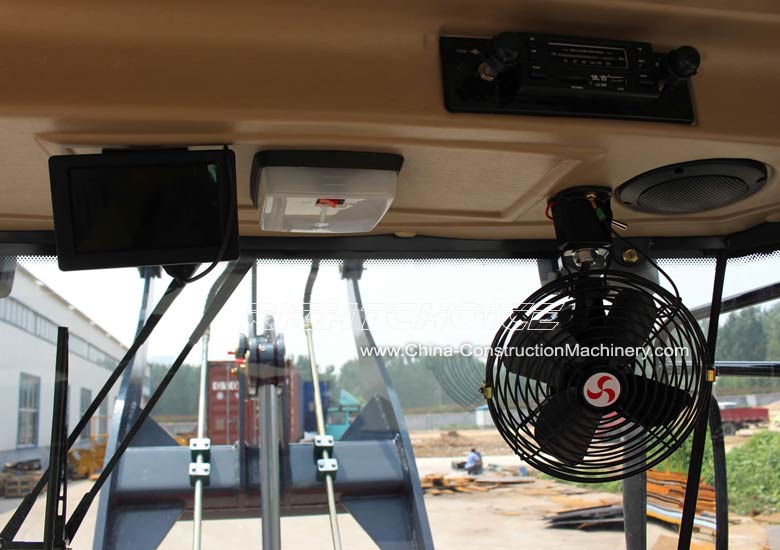 The RC08's luxury cabin provides maximum comfort with additional leg-space and improved visibility angles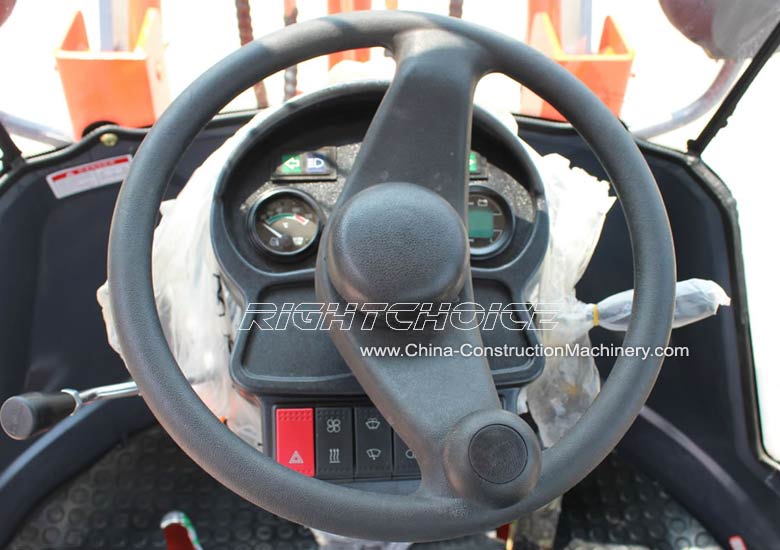 The RC08's (ZL08F wheel loader) easy to use controls allows experienced and new drivers to operate the machine optimally in no time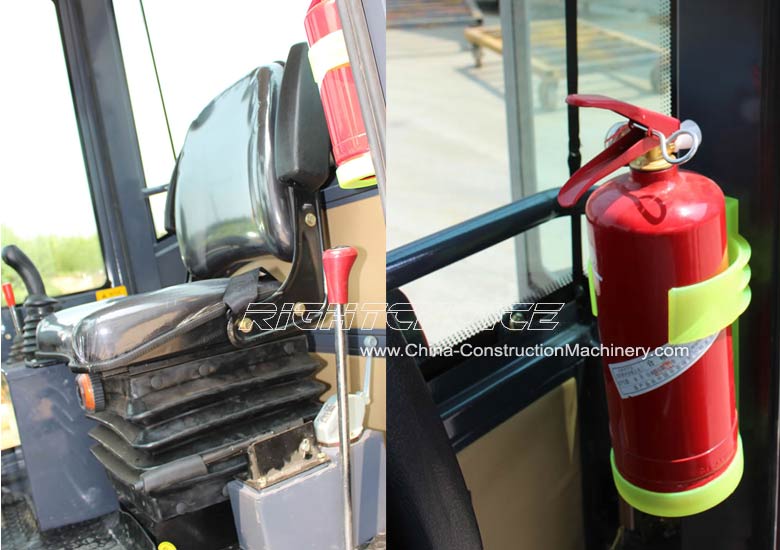 The luxury cabin is fit with an adjustable shock absorbing seat
Mechanical joystick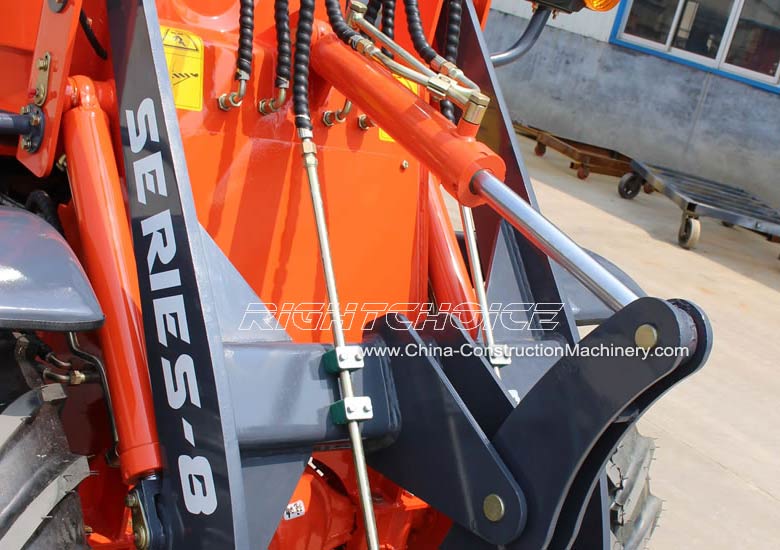 Before their delivery each RC08 wheel loader is individually tested up to 12 hours to ensure their high quality and excellent performance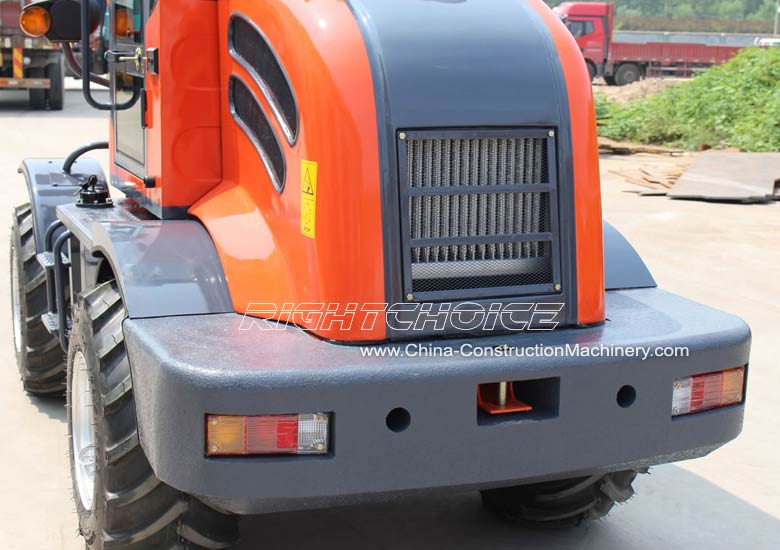 This four-wheel drive (4WD) has an oscillating rear axle and a hydrostatic transmission system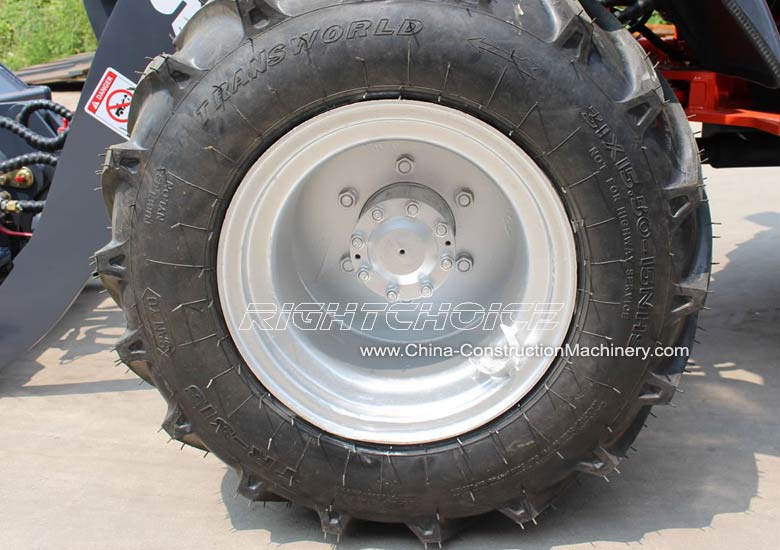 The standard wheel are 31*15.0-15 which are ideal for off-road works
Optional attachments for the RC08 (ZL08F model) include 4-in-1 buckets, fork pallets, quick hitches and snow blades
For more details and costs, including shipping costs to your designated port, please do not hesitate to send us to contact us. You can do so by filling in the below form or sending us and email to sales@china-constructionmachinery.com.